The Bucs And Malik Jackson
March 8th, 2019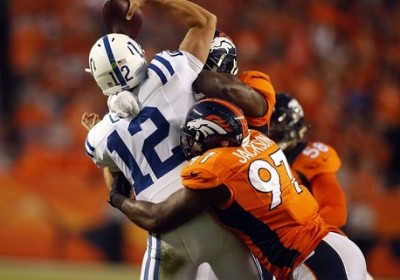 What's he going to cost?
That's the big question surrounding 29-year-old DE/DT Malik Jackson, who is about to be launched from the Jaguars roster as a salary cap casualty.
Jackson hasn't missed a game since 2012. Joe likes that, and he's been a beast for superior defenses with the Broncos and Jaguars.
His play tailed off a bit last year but it was ok. Joe can't find anyone of note in Jacksonville who wants Jackson gone. But off he goes as soon as today, per various reports.
The 2017 Pro Bowler has played in 11 playoff games and owns a Super Bowl ring. He's thrived in various defenses and would be a hell of a pickup for the Bucs on a one-year deal, if that's what his market is. Jackson could play 3-technique if the Bucs traded Gerald McCoy, for example.
Could he be had for $8 million this year, versus McCoy's $13 million? Could the Bucs sign him draft a rookie defensive tackle or end, and then launch Will Gholston and McCoy to save salary?
The free agency dinner bell rings Wednesday, with the wild negotiating period starting on Monday.