Cap Space Update
March 18th, 2019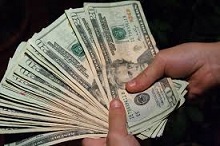 The Bucs' cap space problem may not be as horrible as we once thought.
It is still bad, though.
The discount rack is where the 5-11 Bucs must shop because they are paying so much in salary — and they probably need at least $8 million in salary cap room to sign their upcoming draft picks. But Albert Breer of theMMQB.com got his mitts on a report issued Sunday that suggests the Bucs are not in the worst pinch.
And the teams with the least cap space, as of this AM's internal report …

1) Falcons $4.88M
2) Patriots $5.55M
3) Vikings $5.91M
4) Steelers $6.60M
5) Panthers $6.73M
6) Bucs $6.87M
7) Rams $8.04M
8) Giants $12.26M
9) Chargers $13.89M
10) Seahawks $15.00M
11) Broncos $15.10M

— Albert Breer (@AlbertBreer) March 17, 2019
The problem with the Bucs is that of the other 10 teams in this boat with the Bucs, all but two have had winning seasons recently. And unlike the Bucs, the other two teams don't have a quarterback.
If you have a franchise quarterback and a salary cap-busting budget and still manage to lose 22 games in the past two years, that's not exactly a shining example of team building. Either that, or it was an example of lousy coaching.
We will find out in a nine months which is which.