Hear Jason Licht Dodge Gerald McCoy Return Question
February 27th, 2019
Podcast: Play in new window | Download | Embed
Subscribe: RSS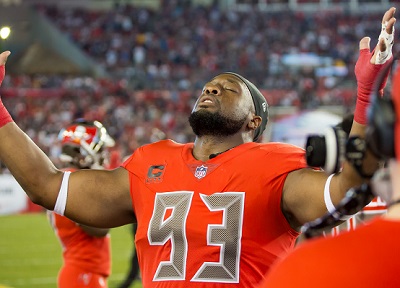 The audio above really tells the story.
It was captured by Joe late this morning as general manager Jason Licht assembled with local media at the NFL Scouting Combine away from the national podium microphone.
Licht simply was asked whether Gerald McCoy would be on the roster this season.
For some reason, Licht said it was hard to confirm a roster spot for any player and when pressed, Licht just would not commit to McCoy. Of course, a thinking person knows Licht could easily name 15 players (at least) who certainly will be on the Tampa Bay roster this season.
But for some reason, Licht chose to dance about McCoy.
Odd.
Take a listen above and feel free to speculate. McCoy is due $13 million in 2019.