Arians: Get Rid Of The Offensive Line Drills
February 28th, 2019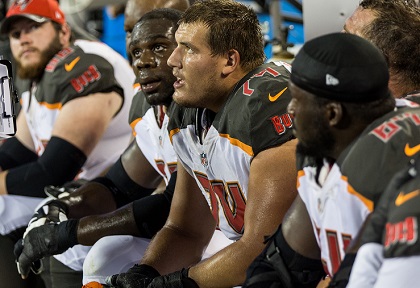 Bucco Bruce Arians says he's loving being back in the head coach routine and that includes the whole NFL Scouting Combine process he's involved in now.
However, there is is something he doesn't like. The offensive line drills you'll see on television, part of the underwear olympics you'll see televised for the biggest men in the game.
"Put some shoulder pads on them and let them do what they really do," Arians told PFT PM when asked what he'd like to eliminate from the combine. "You see athleticism; I don't judge the players [here]. Guys will catch your eye. They ran a 4.3. Turn the tape on and they run. Then there's a guy who ran 4.5 but he plays 4.3, you know. Believe what the tape shows you. This can confirm some things. He might be stiff. He might not be stiff. So you can see the athletic part of it that might go with the tape.

"I enjoy the interview part; I don't ask many questions. I try to figure out who coached him, who's his agent, and how he coached him, then throw the question out that's going to blow his mind and see if he sweats."
Arians said that kind of all-angles questioning can reveal whether players think on their feet well versus just being "robots" that won't be able to adjust when necessary.
Speaking of offensive line, Arians also noted that his offense is loaded and all offensive assistants told him they are good with the talent they have to work with right now.