Bruce Arians On New Regimes
January 7th, 2019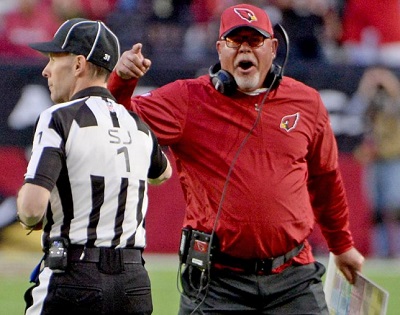 Yes, if Bruce Arians signs a contract and is calling the shots for the Bucs in a matter of hours, he might need the old MRSA hazmat team from Team Glazer to disinfect the Tampa Bay locker room.
Dirk Koetter often said he had strong leadership in his locker room. He did not.
Whatever strong is, Koetter had something very different.
Arians is a huge believer in locker room strength and unity. Arians shared a little of that philosophy via his son's fantasy football podcast, per ArizonaSports.com. His October words came after watching the crumbling of the Cardinals this season with their new head coach.
Arians said new schemes usually can come together by the start of the season in September. …

"You go through OTAs, you go through training camp, you have some ups and downs," Arians said of coaching a new team. "As I preached to our guys all the time, if we have a locker room of leadership, we'll never lose two in a row."
The more Joe reads and listens to about Arians, the more it's clear he will bring a high-urgency, high-accountability mindset to the Bucs. The Bucs might have not seen anything like that since Schiano 2013, when the hazmat team literally opened the season.