Bruce Arians Is The Buccaneers' 12th Head Coach
January 8th, 2019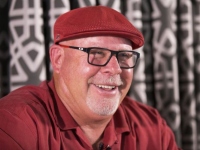 Right on schedule!
Two-time NFL Coach of the Year Bruce Arians officially will be the 12th Buccaneers head coach in franchise history.
Experience.
Leadership.
Success.
Fire.
Quarterback genius.
Arians is a helluva candidate, who brings along with him a 49-30-1 regular-season record, as well as a knack for hiring quality assistant coaches.
Perhaps most important to Joe are two things: First, Arians will coach the entire team and won't completely ignore one side (or two?) of the ball like Dirk Koetter and Lovie Smith did. Second, Arians is the absolute best fit for America's Quarterback, Jameis Winston.
Like it or not, Jameis is the QB and that's still the most important position on the field.
NFL.com is blasting the news, saying it's a four-year deal with a fifth-year option, and that Arians will try and reunite his successful coaching band in Arizona.
Exciting times, Bucs fans. It's just getting started.