Alan Cross Takes A Coaching Job
January 16th, 2019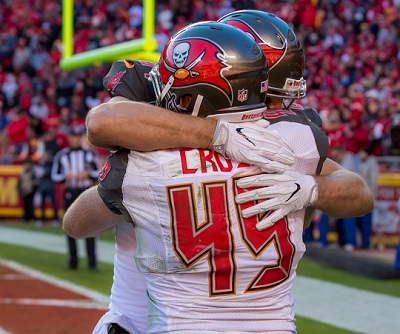 Multiple times on his Buccaneers Radio Network show, ousted head coach Dirk Koetter talked about how fullback/tight end Alan Cross asked great questions and was one of the smartest football men on the team.
At 25 years old, it seems Cross is smart enough to realize his real football future is in coaching.
Per the Daily Memphian, (did whoever pick that newspaper name choose Wreak Havoc, too?), Cross has left the Bucs and is a graduate assistant coach at the University of Memphis.
Cross played in 36 games (7 starts) for the Bucs since his rookie season of 2016. Overall, he caught 13 balls for 105 yards and 1 TD, and he did not carry the football.