Simms: Play Design Will Sink Bucs
December 8th, 2018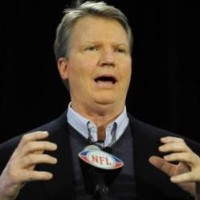 Can the Bucs hang with the Saints on Sunday? Of course they can.
The Saints haven't beaten the Bucs in Tampa since 2015. And Tampa Bay has won two straight against New Orleans.
But will the Bucs win this critical game for Dirk Koetter's coaching life in Tampa?
Super Bowl-winning quarterback Phil Simms, the top CBS game analyst, sees a Saints victory because they'll outcoach the Bucs. That's not what fans and Koetter want to hear.
Simms was laying out this take on SiriusXM Mad Dog Radio this week. He acknowledged the Bucs are playing better and Jameis Winston is figuring out the NFL, but Simms was clear that the Bucs willl fall to Sean Payton's play "design" on Sunday.
Joe is aching for a Bucs win, but if they lose, Joe sure hopes it's not because of the Saints' play design outsmarting the Tampa Bay coaching staff. That's a very bad look against a division opponent.
Frankly, given how the Bucs defense is radically different from what it was two months ago, Joe would hope it's the Saints that are a little off their game because of the new-look Bucs under Mark Duffner.
If the Bucs lose, may it just be because it was a tight, physical game and the Saints found a way to make one more play than Tampa Bay.