Gameday Tampa Bay
December 9th, 2018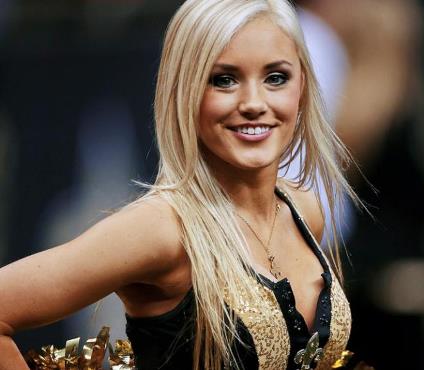 Game 13
Saints (10-2) at Bucs (5-7)
Kickoff: 1 p.m.
TV: WTVT-TV Channel 13, DirecTV NFL Sunday Ticket Channel 711. 
Radio: Buccaneers Radio Network (WXTB-FM 97.9 in the Tampa-St.Petersburg region; 97.9 FM ESPN Radio in Tallahassee); Spanish language broadcasts on WTMP-FM 96.1 and WMGG-AM 1470 in Tampa; SiriusXM Channel 81.
Weather: As of 4 a.m., the rains will come about 9 a.m. And per AccuWeather.com, the skies could open during the game. Even if the forecast is off, give or take a couple of hours, it is hard to imagine a dry field and no rain during the game. So expect turnovers. At least it won't be cold. Temperatures will be in the mid-70s.
Odds: Per FootballLocks.com, Saints -8.
Outlook: The Dirk Koetter Redemption Tour continues today and if the Bucs can somehow upset the Saints (the ,have a two-game winning streak over New Orleans and haven't lost a home game to the Saints since 2015), Koetter only needs three more wins this season to lock up a return in 2019. And, oh yeah, give the Bucs a prayer at a wild card. Today it is supposed to rain and for whatever reason, Joe likes Peyton Barber turning into a mudder. Joe isn't sure if the Bucs can beat the Saints but they can hang with them. The Bucs have enough receivers that, in open space, should be fine in the slop. Yeah, so too should the Saints but dome teams generally don't play well in the elements. As Koetter said last week, his players have played in the rain before. Why does Joe think the Bucs can hang with the Saints today? An improved defense, that's why.
Trinkets: Saints QB Drew Brees leads the NFL in completion percentage (75.5 percent) and ranks third in pass touchdowns (30). Brees completed 37 of 45 (82.2 percent) for 439 yards with 3 touchdowns without an interception in the season opener against the Bucs. In three games in the NFC South in 2018, Brees has 1,006 passing yards (335.3 per game) with 10 touchdowns against 1 interception. … RB Alvin Kamara has 421 scrimmage yards (140.3 per game) and 6 touchdowns (4 rush, 2 receiving) in 3 career meetings against the Bucs. Looking for his fourth in row against the Bucs with 100+ scrimmage yards and a touchdown. In 9 career games vs. NFC South, Kamara has 994 scrimmage yards (110.4 per game) and 9 touchdowns (7 rush, 2 receiving). RB Mark Ingram has 100+ rush yards in 2 of his past 4 games. … WR Michael Thomas is 1 of 2 in the NFL (along with Adam Thielen) with 90+ receptions (91) and 8+ touchdown catches (8). Thomas had a career-high 16 receptions for 180 yards and a touchdown in the season opener. Thomas has 90+ receiving yards in 3 of 4 career meetings. Rookie WR Keith Kirkwood looks for his third game in a row with a touchdown catch. … DE Cameron Jordan had 7 tackles, 2 sacks, forced fumble and a fumble recovery last week. Aims for his third division game in a row with 2+ sacks and third overall. Jordan has 5 sacks, 2 forced fumbles and 2 passes defended in his past six games against the Bucs. … DT David Onyemata set career-highs in tackles (7) and sacks (3) and had his first career forced fumble last week. CB Marshon Lattimore had a career-high 10 tackles, a forced fumble and a fumble recovery in Week 13. Aims for his third in a row with a forced fumble. Lattimore has a pass defended in each of this three games against the Bucs. … QB Jameis Winston passed for 249 yards with 2 touchdowns and no interceptions last week. Aims for his fourth in row with 2+ touchdown passes. In his past 3 games, Jameis has completed 61 of 84 (72.6 percent) with 6 touchdowns and only one pick. Jameis has 300+ pass yards in 3 of his past 4 NFC South games. … RB Peyton Barber had a rushing touchdown last week. Looks for his fourth game in a row with a running touchdown. In his past two games against the Saints, Barber has 158 scrimmage yards (79 per game) and a rushing touchdown. … WR Mike Evans ranks third in the NFL with 1,121 receiving yards. Evans has 16 receptions for 284 yards (94.7 per game) and a touchdown in his past three games. Evans had 7 catches for 147 yards and touchdown in the season opener against the Saints. In 6 home games this season, Evans has 542 receiving
yards (90.3 per game) and 2 touchdowns. … WR Chris Godwin had 5 receptions for 101 yards and a touchdown in Week 13, his second career 100-yard game. Godwin shooting for this third straight game against the Saints with a touchdown catch. Godwin has a touchdown in 4 of his past 5 division games. … WR Adam Humphries has 5 receiving touchdowns in his past 5 games. Humphries has 15 receptions for 143 yards (71.5 per game) and 3 touchdowns in his past two division games. … DE Jason Pierre-Paul is tied for fourth in NFL with 11.5 sacks. JPP is looking for a fourth game in a row with a sack and third home game in a row with a sack. …  S Andrew Adams tied a Bucs franchise record with a career-high 3 interceptions in Week 13. He is the fifth NFL player since 2010 with 3+ interceptions in a single game. … LB Lavonte David led the Bucs last week with 12 tackles while adding a sack. David is both one fumble recovery and one forced fumble away from second place in Bucs history for both categories.
---
Derrick Brooks is all over the Buccaneers-Saints match-up and all things Bucs in this fantastic preview episode of TAMPA TWO, presented by Caldeco Air Conditioning & Heating. TAMPA TWO is a presentation of The Identity Tampa Bay and JoeBucsFan.com.