"Green Bay Will Be Competing For A Coach With Cleveland, Tampa Bay And The Jets At Least"
December 3rd, 2018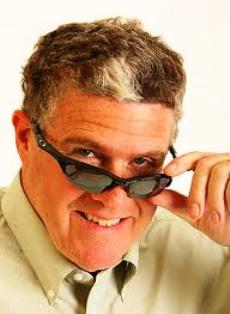 One premier NFL insider considers Dirk Koetter a confirmed goner, a man awaiting a kick out the door from his bosses.
That's the take this morning from and unmatched pontificator Peter King, formerly of Sports Illustrated who is now all-in with NBC Sports. In his endless writing about the firing of Green Bay coach Mike McCarthy yesterday, King assumed Koetter will be unemployed in 28 short days.
3. The Packers are giving themselves a head start on their search, and I'm pretty sure they think McCarthy will be well-served by the same early start. Green Bay will be competing for a coach with Cleveland, Tampa Bay and the Jets at least, and maybe two or three other franchises. The Green Bay job will be highly desirable, because of the history—"I still get a thrill driving to the same place Vince Lombardi drove to for work," McCarthy told me last year—and the quarterback. As for McCarthy, he could land in Cleveland with former Packers scout John Dorsey (they are not tight, but they are friends), and the Jets could want the guy who coached Brett Favre at the end and Aaron Rodgers at the beginning to mentor Sam Darnold. Having December off gives McCarthy a chance to recharge and prep for a round of early-January interviews. I don't think McCarthy wanted this to happen now, because he's a coach and wanted a chance to coach his way out of this. But coaching the next four weeks would have been (mostly) a frustrating daily reminder of how underachieving this team is, and would have given pause to prospective employers wondering why a team with Aaron Rodgers at quarterback stinks.
Joe can't bury Koetter yet, but he certainly has two feet, both hips and one shoulder in his Bucs-head-coaching grave — with a shovel in one hand furiously trying to dig his way out.
It's time for the Bucs to eat Ws against surging and/or strong football teams. Three in a row are up next with the Saints, followed by the Ravens and Cowboys on the road.