Gameday Tampa Bay
December 16th, 2018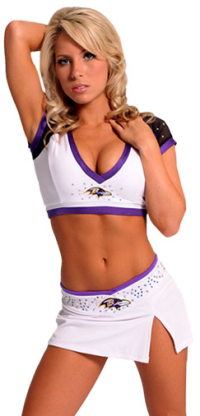 Game 14
Bucs (5-8) at Crows (7-6)
Kickoff: 1 p.m.
TV: WTVT-TV Channel 13, DirecTV NFL Sunday Ticket Channel 710. 
Radio: Buccaneers Radio Network (WXTB-FM 97.9 in the Tampa-St.Petersburg region; 97.9 FM ESPN Radio in Tallahassee); Spanish language broadcasts on WTMP-FM 96.1 and WMGG-AM 1470 in Tampa; SiriusXM Channel 127.
Weather: Per AccuWeather.com, it's going to be nasty in Baltimore. Today's high will be in late-morning at 46 degrees while a steady rain will persist through the early parts of the game. The temperature will gradually drop beginning in the late morning and continue through the afternoon. Rain is expected to return near the game's end.
Odds: Per FootballLocks.com, Crows -7.5.
Outlook: Yeah, the Bucs have a minuscule chance at the playoffs. Really weak. So right now the only thing fans have on their minds is how America's Quarterback, Pro Bowler Jameis Winston, is playing and when will Bucs Bit-O-Honey-coach Dirk Koetter be relieved of his command? A loss today cements yet another losing season in the post-Chucky era, and will be Koetter's second losing season in as many years. As we all know, only Chucky was retained by Team Glazer after two consecutive losing seasons. Every other coach Team Glazer hired was bounced after two straight losing seasons. So if one wants to make an argument Koetter is coaching for his job today, most NFL observers would not disagree. Just about every national NFL scribe from Peter King to prickly Pete Prisco to heavy-metal headbanging Jason La Canfora believes Koetter is toast. If the Bucs win today, will Koetter save his job or just prolong what some believe to be inevitable?
Trinkets: Bucs QB Jameis Winston looks for his fifth game in row with at least two touchdown passes. In Jameis' 4 games on the road against an AFC opponent, he is averaging 317.8 pass yards per game. … RB Peyton Barber has a career-high 677 rushing yards and 4 rushing touchdowns this season. He has rushed for a touchdown in 3 of his past 4 games. Barber has 304 rushing yards (76 per game) and 2 rushing touchdowns in his past 4 road games. … RB Jacquizz Rodgers looks for his third in row with 4+ receptions. … WR Mike Evans ranks fourth in the NFC with 1,207 receiving yards in 2018, his fifth-consecutive season with 1,000+ receiving yards. Evans had a touchdown catch the last time he played the Crows in 2014. In his past 3 games against an AFC team, Evans has 19 catches for 423 yards (141 per game) and 2 touchdowns. Evans aims for his fourth in a row against an AFC team with 100+ receiving yards and his 6th game in a row against an AFC foe with 85+ receiving yards. … TE Cameron Brate had 2 touchdown catches last week, his third-career multi-touchdown game. He has 3 touchdowns in his past 3 games. Since 2016, Brate ranks second among NFL TEs with 20 receiving touchdowns. … DE Jason Pierre-Paul had 8 tackles and a fumble recovery last week. He has 3.5 sacks and a fumble recovery in his past 4. In his past 6 games against the AFC, JPP has 8 sacks and 2 forced fumbles. JPP looks for his fourth in row against an AFC team with a sack. DE Carl Nassib had a sack and a forced fumble last week in the loss to the Saints. Nassib has 6.5 sacks and 2 forced fumbles in his past 8 games. … LB Lavonte David led the Bucs with 10 tackles last week. Aims for his third in row with 10+ tackles. In his past 8 against an AFC team, David has 61 tackles, 3 forced fumbles, 2 fumble recoveries and a 15-yard interception-return for a touchdown. Since entering the league in 2012, Davis is the only player with 850+ tackles (857) and 15+ forced fumbles (18). … QB Lamar Jackson completed 13 of 24 (54.2 percent) for 147 yards with 2 touchdowns against 0 interceptions and rushed for 71 yards last week. Is only quarterback in NFL history with 70+ rush yards in 4 consecutive games. Is 1 of 3 NFL quarterbacks (Josh Allen and Cam Newton) with 450+ rush yards (475) and 3+ rush touchdowns (3) this season. … RB Gus Edwards rushed for 67 yards last week. Is looking for his third in row at home with 115+ rush yards. Since Week 11, Edwards ranks second among NFL rookies with 382 rush yards. … RB Kenneth Dixon had 80 scrimmage yards (59 rush, 21 receiving) and a rushing touchdown last week. Had rushing touchdowns in 2 of his past 3 games. … WR Willie Snead led the Crows with 61 receiving yards last week. … WR John Brown had a touchdown catch in Week 14. Brown also had 3 catches for 63 yards and a touchdown in his last game against the Bucs in October 2017, when Brown played for Arizona. … TE Maxx Williams had a receiving touchdown last week, his first touchdown of 2018 season. … TE Mark Andrews has 50+ receiving yards in 2 of his past 3 home games. He leads all rookie TEs with 384 receiving yards and ranks second with 26 catches. … LB C.J. Mosley had 6 tackles and 2 tackles for loss last week. Mosley has 3 tackles for loss in his past 2 games. Mosley had 8 tackles in his only previous game against the Bucs. … LB Terrell Suggs had a sack in his last game against the Bucs. Suggs has a sack in 5 of his past 6 games against the NFC South. Suggs is 1 of 3 in the NFL with 7+ sacks (7) and 5+ passes defended (6) this season. … S Tony Jefferson had 11 tackles, 2 tackles for loss and fumble recovery in his last game against the Bucs in September 2016 while playing for Arizona. … S Chuck Clark recorded his first-career pick last week.