Gameday Tampa Bay!
December 2nd, 2018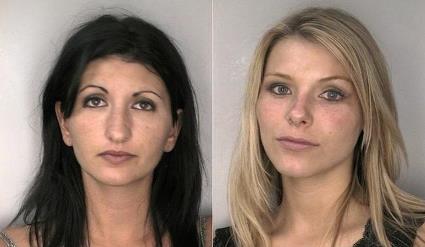 Game 12
Stinking Panthers (6-5) at Bucs (4-7)
Kickoff: 1 p.m.
TV: WTVT-TV Channel 13, DirecTV NFL Sunday Ticket Channel 713. 
Radio: Buccaneers Radio Network (WXTB-FM 97.9 in the Tampa-St.Petersburg region; 97.9 FM ESPN Radio in Tallahassee); Spanish language broadcasts on WTMP-FM 96.1 and WMGG-AM 1470 in Tampa; SiriusXM Channel 81.
Weather: Danger Will Robinson, and anyone not named "Will Robinson" planning to attend the game. AccuWeather.com predicts thunderstorms at kickoff. Tailgaters will enjoy temperatures in the high 70s under cloudy skies right up until kickoff. Then, the rains come but should be gone by halftime. Look for a high of 82 sometime in the early third quarter.
Odds: Per FootballLocks.com, Stinking Panthers -3.
Outlook: Joe is actually expecting a good game from America's Quarterback today. Why? Because DeSean Jackson won't play. The two have never been able to get on the same page and with Jackson out today with a messed up thumb, and Bucs Bit-O-Honey-snacking, Ozark-watching, yams-eating coach Dirk Koetter not knowing when Jackson will return, there is murmuring among conspiracy theorists that Jackson ready has played his last game for the Bucs. Are the Bucs catching the Stinking Panthers at the right time? Carolina has lost its last three games. Not sure if the Stinking Panthers are circling the drain or ripe to bust out against this beat up Bucs defense.
Trinkets: Stinking Panthers QB Cam Newton completed 19 of 25 (76 percent) for 247 yards with 2 touchdowns without an interception in first meeting with the Bucs this season. In two division games this season, Newton has 582 pass yards (291 per game) with 5 touchdowns against one pick. In his past five road games, Newton has 1,429 pass yards (285.8 per game) with 12 touchdowns and four interceptions. Looking for his fourth in a row on the road with at least two touchdown passes. … RB Christian McCaffrey had a franchise-record 237 scrimmage yards (125 rushing, 112 receiving) and 2 touchdowns (1 rushing, 1 receiving) last week. Is the fifth different player since 2000 with 100+ rush yards, 100+ receiving yards, a rushing touchdown and a touchdown catch in same game. McCaffrey is one of three players with 1,350+ scrimmage yards (1,365) and 10+ scrimmage touchdowns (10). Had 157 scrimmage yards (79 rush, 78 receiving) and 2 rushing touchdowns in last game against the Bucs. McCaffrey looks for his third division game in a row with 100+ scrimmage yards. … WR D.J. Moore had a career-high 8 receptions for 91 yards last week. Has 17 catches for 248 yards (124 per game) and a touchdown in his past two. … TE Greg Olsen had 76 receiving yards and a touchdown in his last meeting. … LB Luke Kuechly led Carolina with 12 tackles last week. He is looking for his third consecutive game with at least 10 tackles. In his past two road games in Tampa, Kuechly has 17 tackles, 3 tackles for loss, two passes defended and a sack, forced fumble and an interception each. He is looking for his sixth division game in a row with a tackle for loss. … DE Mario Addison had a career-high three sacks and a forced fumble in previous game against the Bucs. He has six sacks in his past four games against the Bucs. … LB Shaq Thompson had seven tackles, a sack and a forced fumble last week. … QB Jameis Winston completed 29 of 38 passes (76.3 percent) for 312 yards with 2 TDs and no interceptions last week. Passed for 367 yards with a touchdown and no picks last year in the Swaggy Baker Game at Carolina. Jameis has 1,424 passing yards (356 per game) with 9 touchdowns and 5 interceptions in his past 4 NFC South games. … RB Peyton Barber had 63 scrimmage yards and a rushing touchdown. Looking for his third in a row with a rushing touchdown. Has 304 yards from scrimmage (76 per game) and 2 touchdowns (1 rush, 1 rec.) in his past four division games. … WR Mike Evans had 6 receptions for 116 yards last week. Has 1,073 receiving yards this season and joined Hall of Famer Randy Moss and current Bengals wide receiver A.J. Green as only players in NFL history with 1,000+ receiving yards in each of first five career seasons. Evans is looking for his third in row with 100+ receiving yards. Has 100+ receiving yards in 3 of his past 4 at home. … WR Adam Humphries had a touchdown catch last week. He has four touchdowns in his past four games. … DE Jason Pierre-Paul had a sack last week. Has 5 sacks and forced fumbles in 5 home games. Ranks fourth in NFC with 10.5 sacks in 2018, his third-career season with at least 10 sacks. … DT Vita Vea had a sack and career-high 3 tackles for loss in Week 12. Has a sack in 2 of his past 3 games. … DE Carl Nassib had a sack and a forced fumble last week. Has 6.5 sacks in his past 6. Looks for his fifth game in a row with at least a half-sack. … The Bucs have 22 sacks since Mark Duffner took over as defensive coordinator. That's second-best in the NFL during that same time frame (six games).