Fire Koetter; Simple As That
December 17th, 2018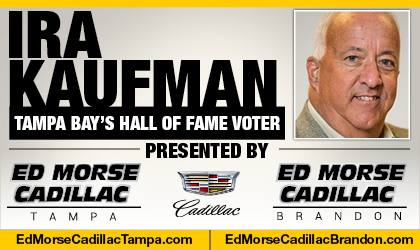 BY IRA KAUFMAN
Dirk Koetter will have a job in the NFL next season, if he so desires.
But it shouldn't be at One Buc Place.
Even if Tampa Bay manages to win its final two games and finishes 7-9, ownership needs to move on with a new head coach. In fact, 2019 is shaping up as a busy year of transition for the Glazers, who have to be thinking about making a coaching change in the Premier League.
Have you seen Manchester United play this season?
But Buc fans couldn't care less about the Red Devils. They've got their own gremlins to address.
We're 46 games into the Koetter regime and the man is 8 games below .500. That won't play in Pocatello, let alone Tampa.
More alarmingly, he is 11-22 since a 5-game winning streak in 2016 that generated considerable excitement that these weren't the same old Bucs.
False alarm.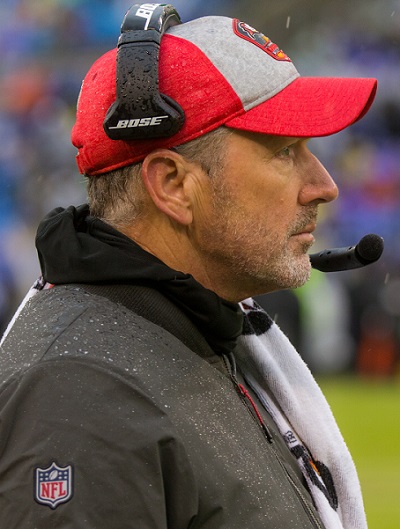 Koetter has to go, and if you have read his body language in the past month, he knows his time is almost up as an NFL head coach. He has a deserved reputation as a solid offensive coordinator, but he has failed this franchise as an overall leader.
* Koetter waited too long to replace Mike Smith as defensive coordinator. Instead of making the change during the bye week, Koetter stuck with a trusted friend and the Falcons promptly scored touchdowns on their first three possessions to bury the Bucs.
* Koetter mishandled the Jameis Winston situation. He was right to pull Winston after a horrid half at Cincinnati, but he should have reinstated Winston as the starter against the Giants because Ryan Fitzpatrick wasn't playing well in his place.
* Hired in large measure to develop No. 3 into an elite quarterback, Koetter hasn't been able to elevate Winston's game. Winston remains a middle-of-the-pack passer and he never developed a rapport with DeSean Jackson.
* Since taking over as head coach, Koetter has been unable to establish a credible ground game. That has hurt Winston's development and it's particularly frustrating because Tampa Bay's run game was robust in 2015 — when Koetter was Lovie Smith's coordinator and Winston took every snap as a rookie.
* Even the 2018 offense is going south. The Bucs now rank 13th in scoring, averaging 24.6 points. That leaves them behind Houston and Carolina and barely above the Ravens and Bengals.
* The Bucs have been awful on the road. They are 1-6 heading into Big D on Sunday and Koetter didn't have his team ready to play in Chicago, Atlanta, Cincinnati, Carolina or the Meadowlands.
* It's inexcusable to go 1-7 after winning your first two games with a backup quarterback. Fitzpatrick provided the Bucs with a clean getaway before a shocking collapse that should not be blamed on injuries.
Koetter's thin skin should be no factor in his dismissal. Like every NFL head coach, he doesn't like to be second-guessed. I like the fact he doesn't make excuses or blame Tampa Bay's defense for another miserable season.
But Buc fans deserve better than 5-11. They deserve better than 5-9.
They deserve a head coach they believe in.
Dirk Koetter has had his shot. He got three years, which is more than his last two predecessors received.
The Glazers need to move fast after the season finale. The Bucs won't be the only team looking for a new head coach — and Tampa won't be the most attractive destination.
Don't be shocked to learn the Bucs already have a succession plan in place. It's not personal, it's strictly business.
Besides, Koetter has said it himself, many times … this is a production business. He hasn't won often enough and now he has to go.
Simple as that.
---
The game-preview edition of TAMPA TWO is always a must-watch, with Derrick Brooks and Ira Kaufman looking at match-ups and more. TAMPA TWO is presented by Caldeco Air Conditioning & Heating, with The Identity Tampa Bay and JoeBucsFan.com producing.