Goal Missed Badly; Koetter Theory Proven
December 24th, 2018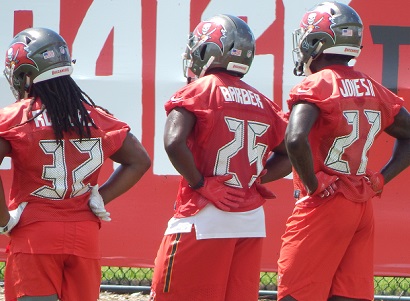 With one game to play across the National Football League, it appears seven teams will rush for 2,000 or more yards this season.
Five have locked up playoff berths. One won't make it, and one will be in with a win.
Two thousand yards rushing is another way of saying averaging 125 yards per game. That was Dirk Koetter's goal for the Bucs this summer.
Koetter trumpeted that he had the secret sauce to make the postseason: grinding out yardage on the ground. In other words, Koetter believed a balanced offense would win a lot of games.
 "There was only one team [in 2017] that rushed for over 2,000 in the season and didn't make the playoffs. That was the [Dallas] Cowboys," Koetter said as training camp opened. "Two-thousand yards in a season averages out to 125 yards a game. That's where you'd like to be. Teams that do that are going to win games. They're going to average a little over 10 wins and they're going to get in the playoffs."
Joe scoffed at the take at the time because that formula didn't hold true in 2016.
But looking back, Koetter made a strong and accurate case.
The teams that now have at least 1,900 yards rushing with one game to play? Seahawks, Ravens, Rams, Panthers, Titans, Cowboys and Patriots. The Texans are just outside the group with 1,887 yards.
The Bucs rank 28th with 1,431 yards. They're also second-worst in the NFL in yards per carry at 3.9.
You want yet another reason to overhaul this Bucs regime? Look to the failures in the rushing attack after they were a very clear goal and made an offseason priority with the signing of Ryan Jensen and the drafting of Ronald Jones.