What Is Wrong With This Picture?
November 12th, 2018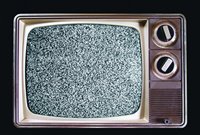 We live in a pass-happy world of the NFL, right?
When Bucs apologists hound Joe on Twitter saying one cannot compare the Bucs' rotten defense to the worst of the worst defenses because it is a different era, Joe points to this.  The Bucs are 3-6 yet have one of the NFL's all-time most potent offenses.
After yesterday's game, a putrid 16-3 loss to the Redskins, the Bucs have 3,251 passing yards through nine games. Only one other team in NFL history had more passing yards through nine games than this year's Bucs, and that was the Greatest Show on Turf, the St. Louis Rams of 2000.
Yet the Bucs are 3-6. Those Rams were 7-2, despite allowing more than 30 points per game.
Put yourself in Team Glazer's shoes. You, through the efforts of AC/DC-loving general manager Jason Licht, have built a passing attack for the ages.
Yet your team is 3-6.
Yet your team doesn't have a starting quarterback and might make another quarterback change as early as this morning.
Joe's going to guess there was more than one empty bottle of Tanqueray in the Team Glazer suite yesterday afternoon.