Tom Jones Announces His Exit From The Tampa Bay Times
November 6th, 2018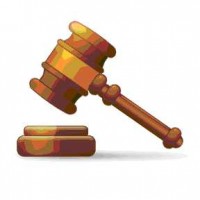 Perhaps notorious Buccaneers critic and Josh Freeman advocate Tom Jones is as worn out from covering the team as many fans are from watching it.
Whatever the reason, Jones, who has been known for fierce denouncement of Team Glazer, Jameis Winston and Joe, is leaving his post as sports columnist at the Tampa Bay Times.
In a Twitter announcement today, Jones wrote, "I have accepted an offer to become a media columnist at the Poynter Institute for Media Studies. I will begin this exciting new chapter on Jan. 2, 2019. Until then, I will continue doing the job that I love as sports columnist at the Tampa Bay Times."
If Dirk Koetter wasn't already crying in his beer tonight, he certainly won't be when he hears of this news. Multiple sources (aka many) for well over a year have told Joe of Jones having multiple run-ins Koetter.
Given that Jones will be writing about media on his new gig, Joe suspects Jones will disappear completely from the local sports landscape due to a conflict of interest. So this likely is good-bye.
Joe wishes Jones well. He's been around a long time with the newspaper and on radio; he's got plenty of haters out there among Bucs fans but plenty of fans, too.