The Rotten Defense
November 8th, 2018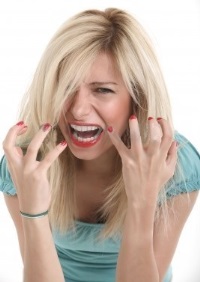 You will fastball your overpriced, barista-poured coffee across the parking lot after you read this.
Savvy Chase Stuart of FootballPerspective.com seems to be on a crusade to hammer home just how godawful the Bucs defense is. He doesn't have to hard sell Joe.
Just take a look at how this year's Bucs defense — on pace to set 99-year old NFL records for points allowed and shatter records for TD passes allowed and total passing yards allowed — compares to the glorious 2002 Bucs, one of the best defenses in the annals of the NFL featuring Derrick Brooks as Defensive Player of the Year.
The 2002 Bucs allowed 2,490 passing yards.
The 2018 Bucs allowed 2,457 passing yards… through 8 games.

Other pass defense stats:

2002 Bucs: 10 TDs, 31 INTs
2018 Bucs: 22 TDs, 1 INT

— Football Perspective (@fbgchase) November 5, 2018
Disgusting and impressive, isn't it?
Think about this, folks: the Bucs are on pace to have a defense worse than any expansion team that ever took an NFL field. Including the Bucs. Let's take a look at how those defenses compared.
Points allowed.
1976 Bucs 412 (14 games).
2018 Bucs 275 (8 games).
Touchdown passes allowed.
1976 Bucs 19 (14 games).
2018 Bucs 22 (8 games).
Passing yards allowed.
1976 Bucs 2,241 (14 games).
2018 Bucs 2,457 (8 games).
Remember, the 1976 Bucs finished 0-14.
And remember, expansion teams back when the Bucs were birthed did not have the luxury of free agency. So the Bucs in their inaugural season were comprised of castoffs from other teams, rookie draft picks, dudes off the street right out of college, stragglers from the newly defunct World Football League and whatever saps they could drag out of the Canadian Football League.
And yet that Bucs defense was better than what we are watching now.
There are no words.