Gameday Tampa Bay
November 18th, 2018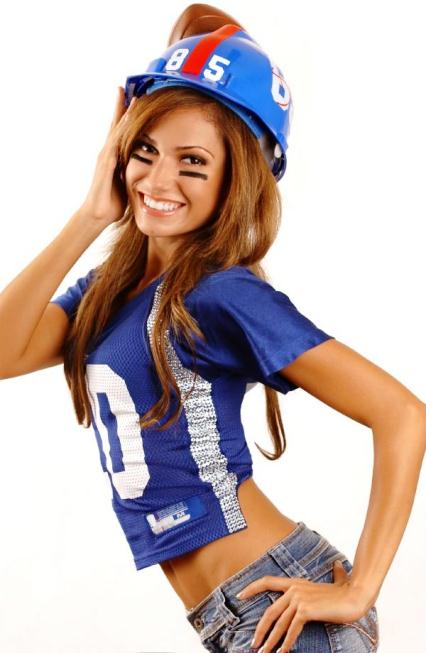 Game 10
Bucs (3-6) at Giants (2-7)
Kickoff: 1 p.m.
TV: WTVT-TV Channel 13, DirecTV NFL Sunday Ticket Channel 711. 
Radio: Buccaneers Radio Network (WXTB-FM 97.9 in the Tampa-St.Petersburg region; 97.9 FM ESPN Radio in Tallahassee); Spanish language broadcasts on WTMP-FM 96.1 and WMGG-AM 1470 in Tampa; SiriusXM Channel 106.
Weather: Chilly in the New Jersey swamplands but cold by Florida standards, per AccuWeather.com. Tailgaters will suffer through upper 30s under sunny skies but those same skies will turn cloudy at kickoff just breaking 40. The temperature will top out at 43 in the second half before sinking back to 41 by the end of the game. Surprisingly, there will be little wind at the Meadowlands.
Odds: Per FootballLocks.com, Giants -1.
Outlook: This has the look of a loss. The Bucs defense stinks and the Giants have dangerous weapons with Saquon Barkley, Odell Beckham and Sterling Shepard, Evan Engram and Eli Manning. Sure, Manning is a shell of his former self. Part of that is he has zero blocking. But think about it: The Redskins last week pulled three guys off the street to block for Alex Smith and the Bucs barely touched him. Manning may be Old Yeller on his last legs but if you give him time he can still burn teams, just look at least week against the 49ers. Sure, the Giants are bad. This just in: The Bucs are worse.
Trinkets: Bucs QB Ryan Fitzpatrick ranks second in NFC averaging 314.1 pass yards per game. In six starts in 2018, he has 2,005 pass yards (334.2 per game) with 15 touchdowns against 9 interceptions. He passed for 406 yards last week and has four games with 400+ pass yards this season, most in NFL. Passed for 390 yards with 2 touchdowns vs. no interceptions in his last game against the Giants in December 2015. … RB Peyton Barber led the Bucs with 61 rushing yards last week. He has 80+ rushing yards and a touchdown in 2 of his past 3 on road games. … RB Jacquizz Rodgers had 108 yards from scrimmage (83 rush, 25 receiving) in last game against the Giants. Rodgers had eight receptions for career-high 102 receiving yards in Week 10. … WR Mike Evans has 13 catches for 217 yards (108.5 per game) and a touchdown in two career meetings against the Giants. In four career road games against the NFC East, Evans has 23 receptions for 495 yards (123.8 per game) and 4 touchdowns. … WR DeSean Jackson has 30 catches for 561 yards (93.5 per game) and 5 touchdowns (3 receptions, 2 punt returns) in his past 6 games at the New Jersey Swamplands. … WR Chris Godwin had 7 catches for 103 yards last week, his second-career 100-yard game. … DT Gerald McCoy had a sack in Week 10. Had three tackles for loss in last year's game against the Giants. Since entering the league in 2010, he is tied for third among NFL tackles with 51.5 sacks. … Rookie DT Vita Vea had his first career sack last week. … DE Carl Nassib has four sacks in his last four games. He aims for his third game in a row with a sack. LB Lavonte David has 19 tackles (9.5 per game) and 2 tackles for loss in 2 career meetings. … DE Jason Pierre-Paul had 58.5 sacks and 13 forced fumbles in 8 seasons with the Giants. … QB Eli Manning threw 3 touchdowns with no interceptions last week. In his past three against NFC South teams, Manning has 980 pass yards (326.7 per game) & 4 touchdowns against 2 interceptions. Manning passed for 288 yards with 2 touchdowns and a rushing touchdown last year against the Bucs. Manning aims for his fifth game in a row against the Bucs with at least two touchdown passes. … RB Saquon Barkley had 100 scrimmage yards (67 rush, 33 receiving) last week. He has 568 scrimmage yards (142 per game) & 3 rush touchdowns in 4 career home games. Barkley is looking for his fifth home game in a row with at least 100 scrimmage yards. He has 8 games with 100+ scrimmage yards in 2018, tied for most in the NFL with Adam Thielen. Barkley is the only player in the NFL with 500+ rush yards (586) and 500+ receiving yards (530). … WR Odell Beckham had two touchdown catches last week. He has 20 catches for 352 yards (117.3 per game) and 3 touchdowns in his past three games. Beckham has 16 receptions for 195 yards (97.5 per game) in two games against the Bucs. Beckham is looking for his third in row against an NFC South opponent with 100+ receiving yards and a touchdown catch. … WR Sterling Shepard had a touchdown catch week. … TE Rhett Ellison had a touchdown catch last time the Bucs played the Giants. … S Landon Collins led the Giants with nine tackles last week. He leads the Giants with 71 tackles, tied for third-most among safeties. … LB B.J. Goodson had 6 tackles, 2 passes defended and two picks last week. He also had his first career interception. Goodson is looking for his third-straight game with at least 6+ tackles and/or tackles for loss. … LB Olivier Vernon had three sacks in his last four games with a forced fumble and a fumble recovery. … CB Janoris Jenkins has four passes defended and a 41-yard pick-six in five games against the Bucs.