Enough With The $21 Million Excuse
November 9th, 2018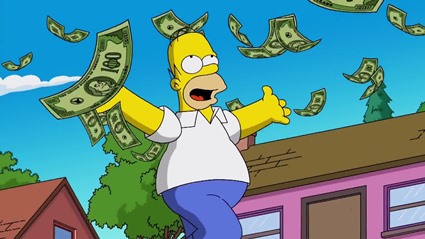 Joe notices the haters of America's Quarterback, Pro Bowler Jameis Winston, quickly point to his projected salary of some $21 million next year as a reason he cannot be pushed out the door of One Buc Palace quick enough.
As Joe's good friend the dean of Tampa Bay sports radio Steve Duemig would holler, "BULLSPIT!"
If that is the best reason for folks to drum up to run off Jameis, that tells Joe they are not watching Bucs games.
That horrid defense the Bucs trot out each Sunday, you know, the one barreling towards being the worst in NFL history? There's a helluva lot of Team Glazer loot being absolutely flushed down the toilet there.
Joe looked at some 2019 projected salaries, per Spotrac.com. This ought to bunch up your briefs. Here are next year's salaries of current Bucs defensive starters.
Jason Pierre-Paul $14,500,000
Gerald McCoy $13,000,000
Lavonte David $9,750,000
Vinny Curry $8,000,000
Vernon Hargreaves $4,511,076
And that's not counting the salaries of guys in the FBI's Witness Protection Program, such as Beau Allen $5,000,000; Will Gholston $3,750,000; Mitch Unrein $3,750,000; and Noah Spence $1,920,642.
A helluva lot more than Jameis' 2019 salary could be carved off right there and you wouldn't even know these dudes were missing from the roster. That's because it's hard to remember most of these guys making a play (JPP and Curry not included). At least Joe can remember GMC and David making one play each.
Jameis' 2019 salary would likely place him at No. 18 in quarterback salaries just above Nick Foles.