Matador Defense
October 13th, 2018
The brutal numbers continue to pile up.
Joe is almost at a point where he is trying to find nice things to write about the Bucs. Outside of how the acquisitions of Jason Pierre-Paul and Vinny Curry have been perhaps better than expected, this defense is a complete and total joke.
Just look at what the good folks at NFL Films dug out and announced on BSPN's NFL Matchup. The Bucs are giving up passing first downs — when their opponents have a first down — at an alarming rate.
Per NFL Films, the Bucs allowing teams to complete first-down passes that move the sticks 40.8 percent of the time, tied for second-worst in the NFL.
If this continues Sunday, when will folks at One Buc Palace going to put a stop to this nonsense? It's been going on for the better part of three seasons. And even after Bucs AC/DC-loving general manager Jason Licht beefed up the defense, the results have been worse!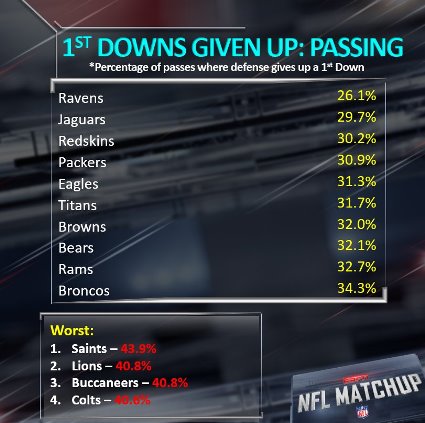 Professor Brooks talks about studying "foundational tape," approaching an elite Atlanta passing game, "stance, alignment, assignment" and more with JoeBucsFan.com columnist Ira Kaufman in TAMPA TWO, presented by Caldeco Air Conditioning & Heating.