Back In The Kick Return Cellar
October 17th, 2018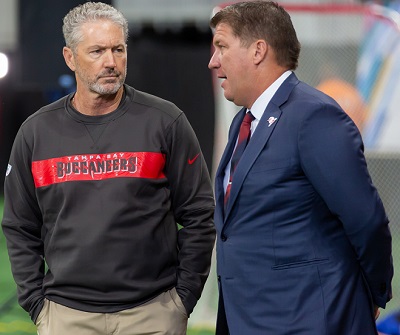 You know what's a bad NFL combination? Owning a horrendous defense and the worst kickoff return unit in the NFL.
And that's your Tampa Bay Buccaneers.
Fans are well versed in the defense, which just launched its leader and is on pace to allow the most points in league history. But the failed kick return game rarely is talked about.
The Bucs are last in the NFL with an average of 14.6 yards per return. The league average is just over 22 yards. That helps illustrate just how much the high-powered Bucs offense is earning everything it gets, especially when considering the Bucs have just one interception all season and aren't forcing many turnovers.
Last year, the Bucs ranked 17th in the NFL at 21.6 yards per return, but in 2016, they ranked dead last. That year, with Ryan Smith returning most kicks, they were one of the worst return units in NFL history at 14.6 yards per return — the same average they have this season.
Given the consistent kicking woes and this horrid return average again, Joe has to believe it's something in the special teams culture that's just not right.