Gameday Tampa Bay
October 14th, 2018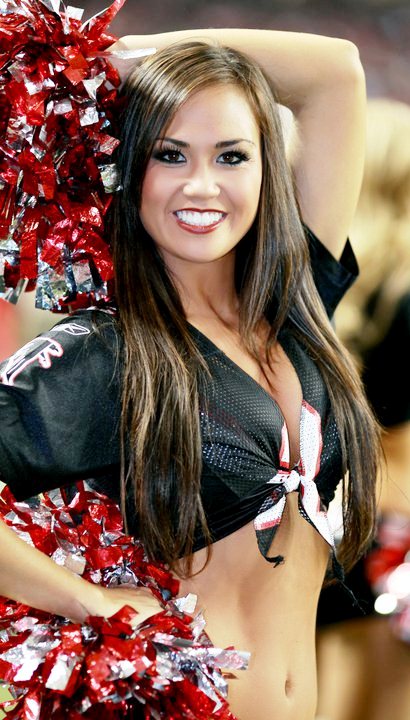 Game 5
Bucs (2-2) at Dixie Chicks (1-4)
Kickoff: 1 p.m.
TV: WTVT-TV Channel 13, DirecTV NFL Sunday Ticket Channel 709. 
Radio: Buccaneers Radio Network (WXTB-FM 97.9 in the Tampa-St.Petersburg region; 97.9 FM ESPN Radio in Tallahassee); Spanish language broadcasts on WTMP-FM 96.1 and WMGG-AM 1470 in Tampa; SiriusXM Channel 98.
Weather: Fans will get to experience outdoor football in Atlanta and no, they won't have to go to Bobby Dowd Stadium. For the first time this season, the Dixie Chicks plan to open the roof of their cage. And it is really nice weather in Georgia right now. Per Weather.com, tailgaters will experience partying in the high 60s. It is expected to be 70 at kickoff and will rise to 76 by the end of the game under partly cloudy skies.
Odds: Per FootballLocks.com, Dixie Chicks -3.
Outlook: The first thing Joe will mention is the Dixie Chicks gave the Bucs a break and are expected to open the roof of their cage today. Bucs defensive coordinator Mike Smith's track record the past two seasons under a dome is atrocious and worthy of dismissal alone. So with this decision, Atlanta basically gave the Bucs 10 points. Thank you Artie Blank. Second, for all you folks who holler about the win-loss record of America's Quarterback, Pro Bowler Jameis Winston, know that his record playing in Atlanta is 2-0. He has never played in the Dixie Chicks' new cage. Frankly, until or unless Smith can somehow get a handle on his defense — and why exactly would anyone have any hope this will happen when he's had roughly 33 months to accomplish this? — Joe is scared to death. Atlanta may have more weapons than any team in the NFL's version of the Big XII, the NFC South, other than the Bucs. The way Joe sees it, the Bucs will need to post no less than 35 points to win this game.
Trinkets: The Dixie Chicks rank 13th in the NFL on offense with 393 yards a game. … Atlanta is 28th in defense allowing 445 yards a game. … QB Jameis Winston completed 27 of 35 (77.1 pct.) for 299 yards with three touchdowns and no picks the last time he played Atlanta. He has 12 touchdowns and two picks in five games against Atlanta. … RB Peyton Barber has three rushing touchdowns in his last five games against NFC South foes, two of those against Atlanta. … WR Mike Evans has 42 catches for 640 yards (91.4 per game) and six touchdowns in his seven games against the Dixie Chicks. He's averaging 106.5 yards a game in his last four games. … WR DeSean Jackson has at least 100 receiving yards in three of his four games this season. … TE Cam Brate is looking for his third straight game with a touchdown. … DT Gerald McCoy has two sacks, a forced fumble and two passes defended in his last three games against Atlanta. Since 2011, he ranks second among defensive tackles with 47 sacks. … DE Jason Pierre-Paul has four sacks and a forced fumble in his past three games. In his past seven road games, he has seven sacks and a forced fumble. … LB Lavonte David has 20 tackles in his past two NFC South road games. Since entering NFL in 2012, is the only player with 750+ tackles (798) and 15+ forced fumbles (17). … LB Kwon Alexander had 13 tackles in last game against Atlanta. In three career games at Atlanta he has 36 tackles (12 per game), a sack, and a forced fumble, fumble recovery and an interception. … Atlanta QB Matty Ice has completed 55 of 74 passes for 793 yards (396.5 per game) with eight touchdowns and no interceptions in his past two home games. In his past 10 games against the Bucs he has 2,905 pass yards (290.5 per game) with 20 touchdowns and four picks. … RB Tevin Coleman has 172 scrimmage yards and a touchdown in his last two NFC South games. … WR Julio Jones has 788 receiving yards (112.6 per game) and two touchdown catches in past seven home games. Jones went wilding on the Bucs last year in Atlanta with 12 receptions for 253 yards & two touchdowns. Since 2014, Jones leads the NFL with 6,881 receiving yards. … WR Mohamed Sanu had 73 receiving yards and a touchdown last week. … WR Calvin Ridley leads NFL rookies with six touchdown catches. … DE Takkarist McKinley had a sack and a forced fumble in his last game against the Bucs. Looking for a third straight game against the Bucs with a sack. He also has six sacks in his last six home games. … S Damontae Kazee had a pick and a forced fumble last week. Looks for his third straight game with a pick. … LB Vic Beasley has a sack in two of his past three NFC South games. CB Robert Alford has 59 passes defended since 2015, most in the NFL.