Dance Fever
October 14th, 2018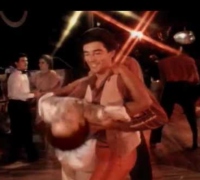 The instant Joe saw it he knew the Bucs better win or fans would be outraged.
Joe was at the game, in the press box, where Joe does not always have access to the TV feed. But it just so happens at the House that Matty Ice built and bankrolled by Artie Blank in Atlanta has 15-inch TVs for every two seats in the press box.
Joe usually monitors the replay boards at stadiums first as they are quicker than the TV feed. Joe cannot remember specifically when it was in the second half, but the Bucs forced a rare third-down stop.
A clip on the TV monitor with the FOX game feed just happened to catch Joe's eye. The defense celebrated on the sidelines as if they had secured an NFC title and a trip to a Super Bowl.
What and why were you guys celebrating like you won the lottery? Your play that resembled a fresh turd much more than an NFL defense is why you were losing by a touchdown when you got off the field.
The nerve!
Perhaps that is what is wrong with this defense right there. Priorities are screwed up. Hey we're losing because we stink out loud, on pace to break an NFL record for most points allowed in a season, but let's break a move because we made a play instead of getting roasted (yet again).
You finally make one play — one play! — and you dance as if you just bedded Kate Upton.
If dudes had any pride, they would have been so freaking PO'ed they allowed their team to be placed in this position they would have been locked in mentally, pulling for the offense and praying they take advantage of their stop to perhaps tie the game and get the defense off the hook for such a pathetic first half.
But no, let's dance!