Bengals 37, Buccaneers 34
October 28th, 2018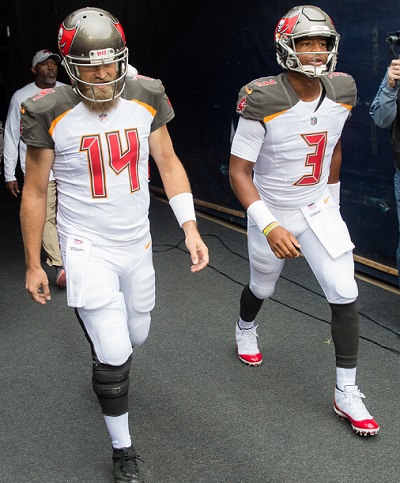 After 27 first-half points by the Bengals and an early extra-point miss by Chandler Catanzaro, what did you expect?
At the least the Bucs made it interesting. Very, very interesting. Nobody writes a soap opera like our beloved Buccaneers. Or perhaps "tragedy" is a better description of the drama.
Yes, Joe will have plenty to say about the four interceptions by America's Quarterback, Jameis Winston. Ugly stuff.
It was so bad Jameis, the franchise freakin' QB was yanked in the third quarter for Ryan Fitzpatrick, who sparked the Bucs in a hurry. But it was too little too late.
Two quarterback hits all game for the Buccaneers defense. That's beyond terrible. They hit Mitch Trubisky and Ben Roethlisberger more often. Both hits were sacks by Jason Pierre-Paul, who now has eight on the season. Eight!
The defense did a lot of great things again but they're just not making enough plays, not forcing turnovers. And the lack of speed by M. J. Stewart at nickel cornerback continues to hurt badly.
Too many dumb penalties and too much playing not to lose.
Heroic effort by Mike Evans and pure magic by Fitzpatrick went to waste.
It's a Bucs life.
Stick with Joe and Ira Kaufman for loads of postgame coverage.