Pressure Target
September 30th, 2018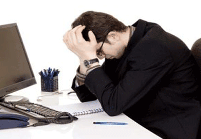 So, when Bucs quarterback Ryan Fitzpatrick is under pressure, which receiver does he target most to bail out the offense?
The well-trained orangutans over at Pro Football Focus ran their spreadsheets and concluded Fitz looks to Mike Evans when under pressure. The Tribe studied every Fitzpatrick pass play and determined he was under pressure 30 times and threw to Evans more than anyone else on the Bucs — nine targets. Only four QBs threw more passes under pressure this season: DeShaun Watson, Philip Rivers, Andrew Luck & Kirk Cousins.
So today if Khalil Mack comes after Fitz, let's see if Evans can be open.