No Faking
September 27th, 2018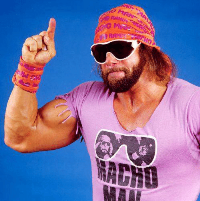 Could the NFL be turning into international soccer?
The NFL's new flag football rules include sneezing the wrong way near a quarterback gets you a 15-yard penalty. Well, could quarterbacks be getting wise and start flopping?
In some corners of the globe, soccer players take more dives to draw penalties than a businesswoman on Fremont Street in Las Vegas (not that Joe would know).
Monday night against the Steelers, it sure looked like Pittsburgh quarterback Ben Roethlisberger did an acting job in an apparent stunt to try to draw a 15-yard penalty against the Bucs. Jason Pierre-Paul grazed his helmet with his hand and Roethlisberger acted like he was hit with a hammer.
Yesterday, Dirk Koetter was asked if quarterbacks will begin flopping to try to lure an easy flag. Koetter wasn't buying it.
"I think the officials are better than that," Koetter said. "I think our officials are really good in this league and I think they're better. We've all seen plays whether it be pros or college, I would guess what you're talking about is like a punter gets barely touched on a punt and goes down.

"I just think that the refs in this league are just too good. I also think the quarterbacks are so locked into what they're doing I think it would be hard to say, 'I'm going to fake it.'

"Trust me, those hits hurt. I think it would be hard to fake it."
It may be hard to pull off a Meg Ryan routine, sure. But in the heat of battle if a quarterback is fighting like a demon not to get sacked while in traffic, it wouldn't surprise Joe someday if quarterbacks learned how to fake it when needed.