Gameday Tampa Bay
August 18th, 2018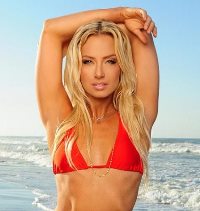 Preseason Game 2
Bucs at Titans
Kickoff: 8 p.m.
TV: WFLA-TV, Channel 8. (Game will rebroadcast on NFL Network Sunday at 4 a.m.) All NFL preseason games are available via NFL Game Pass.)
Radio: Buccaneers Radio Network (WXTB-FM 97.9 in the Tampa-St.Petersburg region; 97.9 FM ESPN Radio in Tallahassee).
Weather: Better be ready to get wet. While tailgating in Smashville should be fine under partly cloudy skies and mid-80s temperatures, per AccuWeather.com, that is expected to change. Thunderstorms are expected roughly to begin in the second quarter which may last into the second half. Once the storms are passed it should be fine with the temperature hovering around 80 the rest of the game.
Odds: Per FootballLocks.com, Tennessee -3.
Outlook: Once again, the game doesn't mean a damn thing. How guys perform means a great deal. Joe already covered Eight Things to Watch tonight. Some other things Joe wants to see in addition to expanding on previously covered items:
* Who is going to be the fifth (sixth?) receiver? The first four are locks to return. The Bucs are very, very deep at receiver and if a couple of receivers shine tonight, who knows, maybe it will set up the Bucs to make a trade? It's not like the Bucs don't need players at other positions (coughcornerbackcoughrighttacklecough).
* Right tackle: While Bucs coach Dirk Koetter is insistent Demar Dotson should be ready to go by the regular season, color Joe skeptical. It's not that Joe believes Koetter is conning people, but let's just say Joe has heard too many times the team is "hopeful" a player is expected back (insert date) and either that player has surgery or said player is cut. So Joe is very much in the boy-who-cried-wolf mode with Bucs projecting when hurt players return. Therefore, Joe really wants someone to stick out at right tackle not named "Demar Dotson."
* Have the Bucs already determined who their four running backs are? There had been initial hype over a couple of undrafted rookie free agents. Even Koetter seemed to be a bit excited over Shaun Wilson. Joe is of the mind a running back will really have to blow up in the next two weeks to unseat Jacquizz Rodgers and/or Charles Sims. (Yeah, Joe typed that.)
* Punt coverage team: Former NFL general manager Michael Lombardi said a tip to find out who a team is leaning towards keeping for the final-53 man roster is to monitor the punt coverage team. Lombardi said on a recent edition of "The Ringer" podcast that most teams rarely monkey with the punt coverage team in preseason. Therefore, the players on the punt coverage team in preseason games are likely to return when the final-53 is set. If there is a undrafted rookie free agent on the punt team, he is a favorite to return.
* Hello, M.J. Stewart. Joe would love to see this guy ball out. Sadly, the Bucs have put their rookie corners in a pinch. One of the two rookies (Carlton Davis or Stewart) will have to be NFL ready immediately since the Bucs will face Drew Brees, Carson Wentz and Ben Roethlisberger in succession to open the season. God forbid if Ryan Smith is starting Week 1 (don't @ Joe about this — Smith has shown no reason to be an NFL starter at corner. AAF? Maybe). Welcome to the NFL guys.
* Can this celebrated, rebuilt Bucs defensive line stop the run? After the Miami game last week, Bucs stud Gerald McCoy specifically said the run defense on the line was bad and the team needed to work on it. Joe will be interested to see that.
* More Will Gholston. The Bucs' defensive end, who had just as many sacks last year as a starter as both you and Joe did (zero), has been having a subpar camp. Joe can only remember Gholston flashing once. However, in the first preseason game, Gholston did OK. He had three tackles and a quarterback hit. Joe would sure love to see Gholston have a strong game.