Charles Sims Waived With An Injury Settlement, Could Return
August 30th, 2018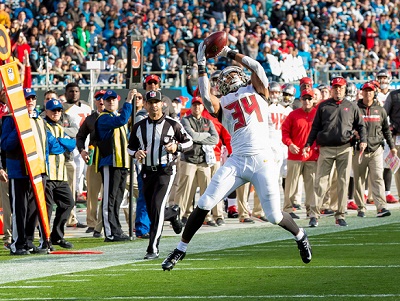 The Bucs now have just one remaining member of their 2014 draft class.
Blasted in the knee on special teams a couple of weeks ago, running back Charles Sims, a third-round pick in 2014, was waived today with an injury settlement.
In simple terms, the Bucs cut Sims a check for a percentage of his $1 million salary for 2018, but Sims is free to negotiate with another team now and sign.
As Joe understands the rule, three weeks after the number of game weeks for which the Bucs paid Sims, he would be allowed to re-sign with the Bucs. So if Sims settled for four weeks pay, then he could sign with Tampa Bay three weeks after that.