Free Agent Dreaming
July 6th, 2018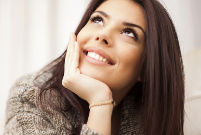 Yeah, Joe is depressed thinking about how the Bucs will start the season's brutal schedule without their starting quarterback, America's Quarterback, Pro Bowler Jameis Winston.
Joe can't remember being this bummed about the start of a season since inept Lovie Smith tried to sell the Tampa Bay community on Stewart McClown.
So Joe is looking past the 2018 season tonight. No, not at the draft (Joe fears that will come before September is gone), but at next year's free agent crop.
For years Bucs fans have done their best to try to run safety Chris Conte out of town, short of lighting a bag of feces on his front door on fire, ringing the doorbell and running away.
Well, the 2018 season is Conte's last on his current contract. He'll be an unrestricted free agent. In the chance these angry Bucs fans get their wish and Conte leaves, might the Bucs fill a hole with a free agent?
Well, one of the better safeties in the NFL, Lamarcus Joyner is set to be a free agent in March. You do the math.
The Rams are somehow going to have to find a way to keep Aaron Donald. The two parties have been at a contract impasse for years. Donald will likely break the bank, forcing Los Angeles to wave goodbye to a starter or two. Currently, the Rams have less than $4 million in cap space.
Problem is, the Bucs might be looking to trim salary, as several players will need to be paid including Kwon Alexander, Donovan Smith and Ali Marpet.
The disturbing thing is if the Bucs don't win this year, they possibly could have the dubious distinction as a rare losing team in salary cap hell.
How the hell does that happen?