Bucs Lead NFC In Defense Spending
July 11th, 2018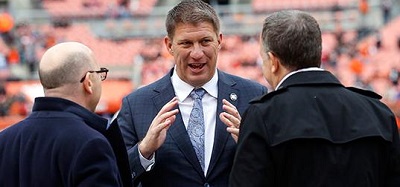 Money spent equates to little when it comes to NFL rosters, but the Bucs sure hope that trend changes this year.
Tampa Bay has a little Team Glazer loot left to spend under the 2018 salary cap, but not much. And that's thanks to the all the cash they've allocated to the defense.
Reliable salary-data site Spotrac.com reports Bucs have used the most cap room on their defense in the NFC this year, and the second-most in the NFL behind Jacksonville. The Bucs are using 20 percent more than the league average on the defensive side of the ball.
Of course, a giant load of that is along the defensive line, where even backups are making major money.
Now the defense must produce. The excuses are gone, unless you consider a large collection of unproven cornerbacks an excuse.
How that expensive defense performs likely serves as a referendum on general manager Jason Licht. No, Licht doesn't coach, but defensive failure this season leads to Team Glazer wondering why a pass rush, among other things, is so hard to acquire.
For those wondering, the Bucs were ranked 7th in the NFL in cap dollars allocated to the defense last year. Not a good look for the 32nd-ranked defense.