Brent Grimes Is Injured
July 31st, 2018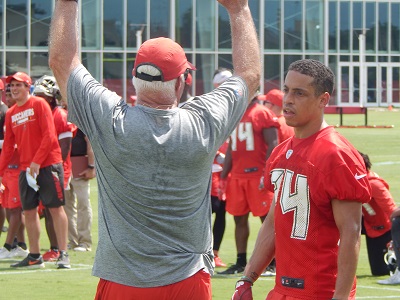 Well, perhaps there's an clear explanation now as to why Brent Grimes was giving up on multiple plays a little early in Sunday's practice.
After a Buccaneers day off yesterday, Grimes was in shorts on the fields of One Buc Palace today, taking mental reps as they call it.
Joe asked Dirk Koetter after practice whether it was just a veterans day off or something more.
"Brent got a little banged up as well. So if a guy is out here in shorts, that probably means there's some reason he has to miss, but it's nothing serious," Koetter said. "Something that'll just keep him out a day or so."