Surprise!
June 7th, 2018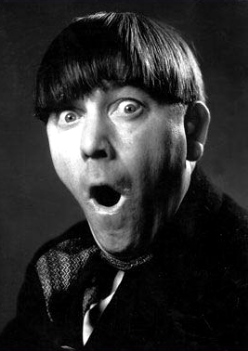 Not all surprises are bad. Certain surprises we would all welcome.
For example, if Joe answered the doorbell and found a shivering Rachel Watson asking for shelter from a Florida summer thunderstorm and looking for comfort, that would be a welcome surprise.
Brent Sobleski of Bleacher Report has a different sort of surprise. He decided to pick the player on each team's roster that will surprise both fans and opponents of each team.
For the Bucs, Sobleski chose wide receiver Bobo Wilson.
Bobo Wilson signed with the Tampa Bay Buccaneers as an undrafted free agent. He had an uphill battle just to make the roster with Mike Evans, DeSean Jackson, Adam Humphries and 2017 third-round pick Chris Godwin on the roster. Yet he persevered and impressed Tampa Bay's coaching staff.

Wilson's continued improvement gives Koetter another option. A bond with quarterback Jameis Winston certainly helps as well.
Well, it won't be any easier this year. Those same receivers above Wilson on the depth chart are still on the roster. That's not counting fifth round draft pick Justin Watson, who Joe hasn't heard anything bad about.
Like all bubble players, Wilson better stick out big time as a special teams guy. If he can take advantage of the new kickoff rules, it would help him to become that surprise. Right now, the only time one can honestly use "surprise" with Wilson is he beats out Watson or another Bucs receiver to land on the final-53 in three months.
Prior to this year, Joe would never dream he would write the following:
"The Bucs are loaded as receiver."