Surprise!
May 5th, 2018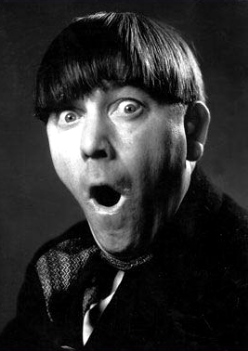 In less than a week, Bucs rookies will show up and don red practice jerseys and practice for the first time.
Who will surprise?
Well, it seems Ian Wharton of Bleacher Report has an idea, and it might not be who you think. Wharton is of the mind that offensive lineman Alex Cappa will surprise Bucs fans as a rookie who will shine when the bright lights of the NFL bounce off his hair.
Three years after finding a huge success story in Hobart guard Ali Marpet, Tampa Bay Buccaneers general manager Jason Licht went back to the small-school well in Round 3 to draft Alex Cappa. The Humboldt State product will play [some] right tackle …  Considering Demar Dotson hasn't played a full season since 2014, Cappa can be the latest Day 2 success story for Licht.

The 6'6″, 305-pound Cappa dominated his competition and drew NFL attention. He's a power-blocker despite being light for his frame, combining advanced hand work and leverage play. He often threw defenders out of the way as if he were competing against middle schoolers.

That won't happen as much in the NFL, and Cappa must continue to add muscle to improve in the run game. But he's likely to get the chance to play, and if he does, he's one of the rare Division II rookies who could make an impact.
Maybe it is just Joe, but the comparisons to Ali Marpet are lazy. Yeah, white guy from a small school no one but an NFL scout ever heard of, Joe gets it. But these two guys are totally different players.
Marpet went to the Senior Bowl after his college days and not just held his own against some of the best defensive linemen in college football, but in some ways owned them. This is why Marpet was a second round pick.
Cappa, though it is cool to watch clips of him throw around future Jiffy Lube technicians and social workers, by most accounts struggled or had his hands full at the Senior Bowl, which was part of the reason he was drafted in the third round.
Maybe Joe is being too cynical here but to expect Cappa to go toe-to-toe with Gerald McCoy in his first padded practice later this summer in training camp just like Marpet did as a rookie might be expecting too much.