NFL Makes A Fast Call On A Discipline Question
May 21st, 2018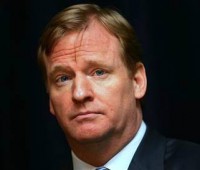 Well, the NFL discipline team sure acts quickly, swiftly and with authority when it wants to — nice and tidy before a barrage of questions on a subject at tomorrow's NFL owners meeting in Atlanta. 
News came this afternoon from NFL super insider Adam Schefter (Tweet below) that the NFL has wrapped up various angles of its study of the horrific rape allegations made against new Lions head coach Matt Patricia more than 20 years ago.
The accusation came to light earlier this month as part of a Detroit News investigative report into the charges. Prior to that report, the Lions claimed to have had no knowledge of old the charges against Patricia, which were tossed out of court decades ago.
What's noteworthy about the Schefter claim is that his sources tell him the NFL met last week with the Lions and Patricia to work things out.
Man, it sure smells funny that the league pounced all over this Lions issue while it didn't bother to do the same thing with the Buccaneers and Jameis, who has spent the last six months under the cloud of a league investigation into whether he actually grabbed a female Uber driver's crotch without permission.
C'mon, NFL, how bout some equality — and a little clarity — in how these investigations are prioritized and approached. The fans deserve better. So does Jameis.
NFL determined that neither the Lions nor Matt Patricia will be subject to any discipline in regards to previous allegations made against Detroit's HC, per sources. The league met last week with the Lions and Patricia.

— Adam Schefter (@AdamSchefter) May 21, 2018