Davis Will Test DB Theory
April 27th, 2018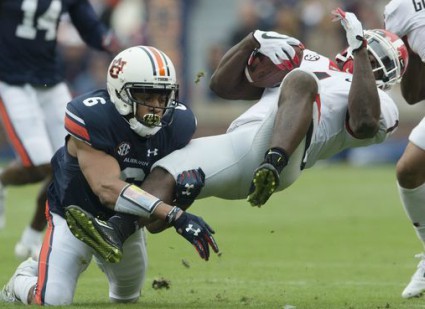 A lot of Bucs fans value height above all else when it comes to corners.
That concept will get tested if Bucs second round pick Carlton Davis sees the field.
Davis is 6-1. He's reported to be physical. Can he cover?
Often when the Bucs draft a corner under 6-foot, fans kvetch that he isn't tall enough. Joe is of the mind a corner should be able to cover first. Don't care if the dude is 5-5 or 6-4.
So this notion that the Bucs needed a tall corner as opposed to a guy who can cover, well, we will soon find out if Davis can be both.
For those wondering, Myron Lewis was 6-2.