After Day 2, More Puzzlement
March 16th, 2018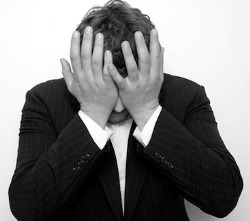 The only conclusion Joe can come to is the powers that be at One Buc Palace are damned confident in themselves.
A team that grossly needs a defensive end ballyhoos the re-signing yesterday of a guy who led the team with 2.5 sacks. Let that sink in for a moment: Most teams toss away a defensive end who had 2.5 sacks yet Will Clarke is warmly embraced back into the brotherhood at One Buc Palace — as your Buccaneers edge rush sack leader.
Ryan Smith is still your starting cornerback for 2018. For reference, remember the defensive coaching staff tasked Smith with stopping Julio Jones on Thanksgiving Weekend in Atlanta (even though Brent Grimes was healthy). How did that turn out? Nah, we're good there, the shot-callers at One Buc Palace are essentially telling fans.
Then there is running back. Now Joe likes Peyton Barber and perhaps he could be the No. 1 back for the Bucs. Remember, however, last season when Bucs coach Dirk Koetter was asked why Barber wasn't getting more touches as Doug Martin continued to shat on the field week in and week out, Koetter openly scoffed that he didn't have Gayle Sayers on the bench (To be fair, he wasn't Martin either.)
So in three critical areas on a football team, you have a leader at defensive end with 2.5 sacks, a cornerback who has not been developed one iota, and a currently projected No. 1 running back that the head coach seemingly isn't fully sold on, based on both his words and actions last year.
And there's plenty of salary cap room.
What is Joe missing here?