Bucs = Kardashians
March 30th, 2018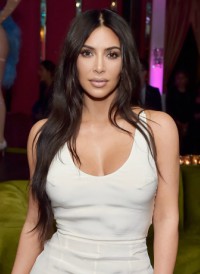 So the Bucs are the NFL's version of a Hollywood surreality show, eh?
It's not far off. And that's the point George Diaz of the Orlando Sentinel maintains. He believes the Bucs are the drama queens of the NFL. Lots of fluff. Lots of drama. No substances, which means no wins.
It's sort of like watching "The Kardashians," only with more sweat.
All style and no substance. Empty suits underneath those fancy red, bay orange and pewter colors.

Much like the Kardashians, they gave the reality TV series a try when they signed up for "Hard Knocks" on HBO.

The rave reviews and expectations born in the summer of 2017 unraveled into a big ol' mess in the fall when the Bucs quickly became star-chasing wannabes.
Joe has to confess, maybe — MAYBE — Joe has seen a grand total of seven minutes of the "Kardashians." And Joe cannot recall anyone from the Kardashian clan trying to procreate with a palm tree.
(Yeah, Bruce Jenner is a whole different story.)
Diaz essentially writes he believes the Bucs are straying from their surreality series ways. Diaz points to Bucs AC/DC-loving general manager Jason Licht's offseason as adding substance to the empty drama, meaning Licht's moves in beefing up both the defensive and offensive lines appear to be adding substance to the style.
In other words, a retooled defensive and offensive line may lead to wins.