About $20 Million Remains
March 19th, 2018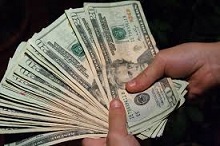 Yes, free agency is in its second wave and the Buccaneers have plenty of Team Glazer loot to be players.
Over the weekend, Tampa Bay dumped salary for 2018 (Robert Ayers) and added huge contracts like roughly $8 million for defensive end Vinny Curry, and $10 million+ for center/guard Ryan Jensen. Both will meet local media this afternoon.
By Joe's calculations — exact details on the contracts above haven't been processed yet by the lovable internet salary cap nerds — the Bucs have about $20 million remaining available to spend this season. For a little perspective, Green Bay, Oakland and the Chargers had roughly that much to play with prior to free agency kicking off last week.
So now what?
Versatile offensive lineman Kevin Pamphile is still hanging around on the market, which likely means nobody wanted to cough up starter money for the Buccaneers' 2014 fifth-round pick.
(Note that 2014 Bucs starting guard Patrick Omameh, 28, locked down $5 million last week from the Giants after the Jaguars paid Panthers free agent guard Andrew Norwell record-breaking cash to replace him. Omameh would look nice in a Bucs uniform right now.)
Pamphile at backup-lineman cash, say $2.5 million per year, could be prove very sweet for Tampa Bay's offensive line depth. Pamphile, as Dirk Koetter has said many times, can play every position on the line, and Bucs fans have seen him get the job done well at times at guard and tackle.
Of course, signing a cornerback to start ahead of Ryan Smith would be awfully nice. And bringing back corner Robert McClain (three interceptions last seasons) feels like it would be wise move.
Or are the Bucs targeting a cornerback with a premium draft pick? With each passing day, that feels like it could be a reality.