Lessons From Atlanta
January 24th, 2018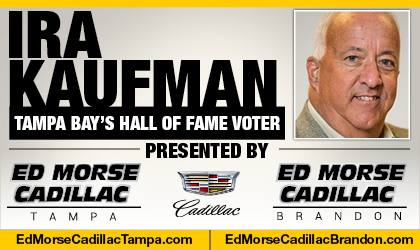 BY IRA KAUFMAN
Dirk Koetter and Mike Smith have been here before. It's the sunken place.
It's the place where your football team doesn't flex its muscles nearly enough to win the line of scrimmage.
Four years ago, Smith began hearing rumblings that his Falcons weren't tough enough. After averaging 12 wins from 2010-12, Atlanta suffered through a 4-12 season with Smith as head coach and Koetter overseeing the offense.
The 2013 Falcons finished last in the league in rushing and next-to-last in rush defense, generating questions about the team's physicality.
A few days after Smith defended his players, Falcons owner Arthur Blank brandished a big stick at the podium.
"I'm going to give you a little different answer than Smitty gave you last week," Blank said. "He was asked the question about how tough our team was. And I read his answer. And in many ways, I would agree with it. But in some ways, I would not agree with it. I think the nature of the game is that it's a physically violent game.

"I think, at the end of the day, if I asked you to give me a brief definition of what toughness is, you might say to me it's how you control the line of scrimmage. Can you run the ball? Can you stop the run? … And I don't think we did either one of those things very well this year. So I would say, if you looked at toughness from that perspective, I don't think we were as tough as we needed to be."
The Falcons went 6-10 the following season, ranking 24th in rushing offense and 21st in rushing defense. Smith was shown the door and Koetter moved on to Tampa Bay.
Extended Issue
Now, it's Koetter who has to answer questions about his team's toughness.
You can't put this all on Koetter and Jason Licht. Subpar play in the trenches has haunted this franchise for a decade, since the last time the Bucs made the playoffs.
Since 2008, the Bucs have ranked 15th or worse in rushing offense eight times. The same sad numbers hold true when it comes to stopping the run — 15th or worse eight times in the past 10 years.
The Bucs have paid a heavy price for ignoring the NFL maxim that you win or lose in the trenches.
In the past 10 drafts, Tampa Bay has used only three premium draft picks (top three rounds) on offensive linemen. In that same span, only six defensive linemen were selected out of 30 premium picks.
Front And Center
When Dan Quinn replaced Smith in Atlanta, the Falcons got tough, drafting Vic Beasley, Grady Jarrett, Takkarist McKinley, Keanu Neal and Deion Jones in the past three years. Those guys are nasty. Those guys are mean.
Once Blank spoke, the personnel department listened.
"It doesn't mean we want players that are going to end up in different sections of the newspaper other than the sports section," Blank said. "But I do think we want players that have the capacity to be tough; as tough as they need to be, to play right up to the line, to the edge of the line, and to have coaches that can coach them that way as well."
I'm not saying the Bucs have to pluck a lineman with the No. 7 pick, but this entire offseason has to be dedicated to the trenches. The men up front have to be front and center when it comes to free agency and the draft.
When times got tough, the Falcons craved toughness. The Bucs ought to do the same.
Ira Kaufman is the most revered sports personality and writer in town. He has hung his hat at JoeBucsFan.com world headquarters since July 2016. Tampa Bay's only Pro Football Hall of Fame voter, Ira busts out columns here every Monday, Wednesday and Friday, and his award winning podcasts fire Tuesdays and Thursdays. You can also hear Ira every Wednesday on SiriusXM Mad Dog Radio at 5 p.m., and see him Mondays and Fridays at 10:30 p.m. on Spectrum Sports 360.