The Morning After
December 25th, 2017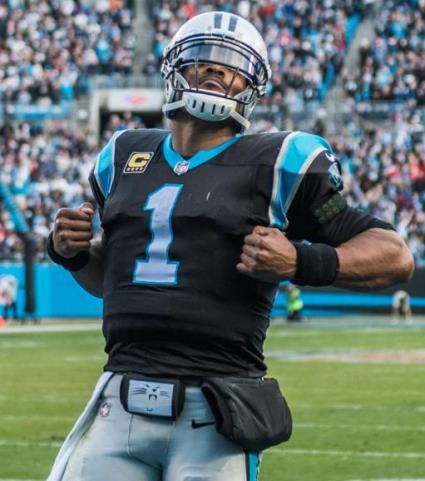 Lump of coal the freaking Bucs defense gave us yesterday!
1. So the Bucs have a new franchise record thanks to The Franchise. America's Quarterback, Pro Bowler Jameis Winston, threw for 367 yards yesterday. That's his fifth 300-yard game this season, which sets a single-season franchise record. If Jameis can throw for 159 yards at home against the Saints, he will move into No. 3 all-time for yards thrown in his first three seasons, ahead of Dan Marino and behind Andrew Luck and Peyton Manning. The haters don't want to read this, and if you are an avowed hater you may want to jump to the next item, but the Bucs are not, should not and better not be in any market for a starting quarterback. They have one. He's the franchise. Just cut down on the fumbles and Jameis is putting up special numbers since he returned to the lineup.
2. Joe thinks it is a good thing it got heated in the Bucs locker room yesterday after the game. It's about time the guys who give a damn about winning start calling out the cons. Should have happened a long time ago. You can trust Joe that the powers that be at One Buc Palace know who was being called out. And the ones who were cool with the loss ought to be run out now, why wait until after the season? Time to get rid of the dead weight dragging this team down.
3. Joe was just sick to his stomach last night and it wasn't because he wasn't drinking anything stronger than Coke Zero. Joe just absolutely, positively knew after Patrick Murray missed that field goal that would have given the Bucs a touchdown lead the Stinking Panthers were going to march down the field and win the game. And that's exactly what happened. That's how bad Mike Smith's defense is. Just gutless (except for Swaggy Baker, who is heartless). Joe last week heard Hall of Fame general manager Bill Polian talk about how important an edge rush is. He said if a team cannot put pressure on a quarterback, it is virtually impossible to close out a game in the fourth quarter. Boy, oh boy, if Joe didn't know better, he'd swear Polian was talking about the Bucs. How many games has this defense choked away in the fourth quarter this year? It's insane! It pains Joe to type this because Mike Smith is such a class act and good man, but Joe hopes Smith has already begun packing up his office to save time next week. Has to be a really s(p)itty Christmas for him and his family.
4. And this Swaggy Baker, Joe has had it with the guy. Unlike Doug Martin who Joe really likes on a professional level (Martin has always been gracious with Joe, even thanked Joe for interviewing him last Friday), Joe has zero personal connection to Swaggy. He seems to keep a distance from what Joe seen and has heard. That's not to say he's a bad teammate, just unreliable. Joe was spooked when, last spring at the NFL owner's meetings in Arizona, JoeBucFan.com columnist Ira Kaufman was told by a high-ranking Redskins official that Swaggy didn't like to practice. That was a bad sign. And it was so true. Hell, Joe saw Swaggy put more effort into dry-humping a palm tree on "Hard Knocks" than anything Joe has seen the guy do on the field. A true half-sack if there ever was one. And to think if you take away Swaggy's $6 million contract this season and Doug Martin's $7 million this season, that was easily enough to afford a run at Calais Campbell. Pardon Joe while he goes to punch his refrigerator door.
5. Joe doesn't like to criticize play calls because, as Joe noted, Joe doesn't see what Koetter and his assistants see with the defense, what they are running or, more importantly, what they may not be covering. But running the ball so much with Peyton Barber and Martin up the gut was just dumb. The Bucs have receivers that will fight for the ball. You know, Mike Evans and Chris Godwin and Cam Brate. Joe was blown away by how many touchdowns were thrown away. It seems Koetter is thinking the same thing as he criticized himself for bad plays in the red zone. Man, as hot as Jameis was, there was no need to take the ball out of his hands.
6. Joe is getting a lot of folks Twittering him about two guys wearing Stinking Panthers gear behind Dirk Koetter yesterday. They appear to be signaling something after Koetter calls a play. The insinuation is they are hearing Koetter and signaling the play to someone. Couple of things here, if these two guys were doing that, they got their signals crossed. The Bucs, specifically Jameis, were moving the ball up and down the field on Carolina. It wasn't until late that the defense vomited. Again. Koetter wasn't calling defensive plays. The other element here is that's pretty damn ballsy to be standing behind Koetter and signaling in plays while wearing Stinking Panthers gear. That's beyond brazen — if one is to assume those two guys heard exactly what Koetter was calling. So Joe isn't putting a whole lot of stock in the video. Who knows what those guys were doing? Maybe they wanted someone to bring them a beer at halftime?
Bonus: Joe has to apologize to Jenna Laine of ESPN. Ira and Joe had a back-and-forth on Twitter yesterday about how the four-letter has yet to ask Chucky specifically about the rumors linking him to the Bucs. These rumors are madly swirling all over the place Dirk Koetter is a dead-man walking and Chucky is allegedly already talking to potential assistants to join him with the Bucs. This has gotten under both Joe's skin as well as Ira's. Who knows if the rumors are true but the amount of the rumors is so thick and being picked up by reliable journalists that it makes Joe fairly convinced something is going on behind the scenes (that doesn't mean Chucky will coach the Bucs. Yet.). Joe referred to the folks at the four-letter on Twitter as "frauds" for not asking Chucky about these rumors Monday night. This really ticked off Jenna. Joe can't blame her. In no way was Joe even remotely referring to her. She never crossed Joe's mind as Joe was referring to the national NFL typists there. Jenna is anything but a fraud. Joe knows of no one who covers the Bucs that works harder than Jenna. She's got tremendous sources. If anyone was reading the exchange between Joe and Ira on Twitter and thought Joe was referring to Jenna, please know that Joe had zero intention of including her into the Bristol group for ignoring the elephant in the room that is in the four-letter's own house: all of these Chucky rumors.