Playoffs Preparation, DFS & More
December 29th, 2017
Podcast (todd-wright-fantasy-football-podcast): Play in new window | Download | Embed
Subscribe: RSS
As much as we love all of you who subscribe and regularly tune in to the Todd Wright Fantasy Football Podcast, one question stands out as we promote this Friday podcast before the Week 17 slate of NFL Games: You're not really in a season-long league where you determine your champion this Sunday are you?
.
In this podcast, Todd lays it out pretty clearly that any of you doing that should fire your Commissioner or simply find a new league to play in next year that ends in Week 16. Sure, Todd will be watching those late afternoon games on Sunday just like the rest of you. However, that's more to see who is going to the playoffs and with what seeds for next week. Todd honestly cannot keep up with who is in, who is out, who might play, who might be pulled and he doesn't really see any reason to do so. And, yes, the podcast rolls on next week and through the Super Bowl with two podcasts per week. However, all those games actually matter. Heck, even the Pro Bowl matters in DFS, unlike in real life, as it is the only way to play the Super Bowl.
Click above to listen or download, or at iTunes or Google Play. And now at Podbean!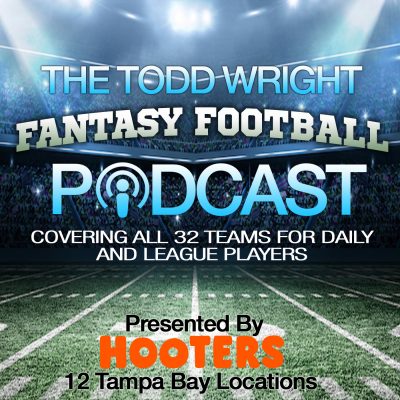 ALSO PRESENTED BY WESTCHASE GOLF CLUB