Bucs-Falcons, Open Thread
December 18th, 2017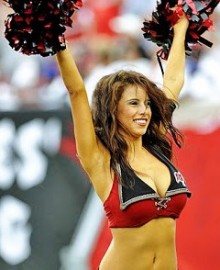 Go Bucs!
Comment right here all game long as your Buccaneers will try to find a defense against the high-powered and well-rested Falcons.
It's Chucky Ring Of Honor night! There's loads of energy in the house.
Will America's Quarterback, Jameis Winston, rise to the occasion with all his weapons?
Have fun. Play Nice. Stick with Joe into the wee hours for all kinds of stuff out of this game.