Gameday Tampa Bay!
November 26th, 2017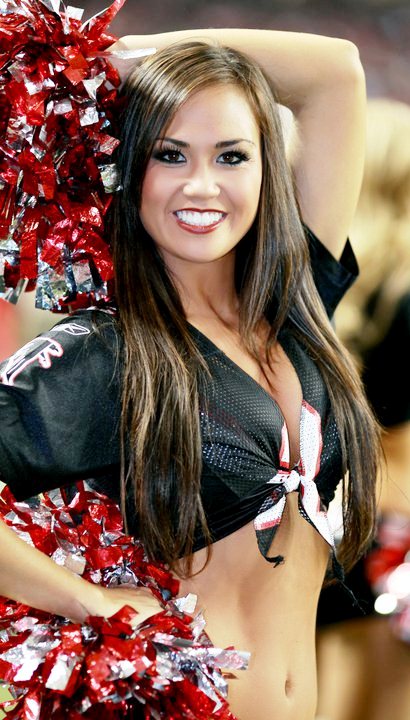 Game 11
Bucs (4-6) at Dixie Chicks (6-4)
Kickoff: 1 p.m.
TV: WTVT-TV Channel 13; Outside the Tampa Bay area, DirecTV Channel 709.
Radio: Buccaneers Radio Network (WXTB-FM 97.9 in Tampa-St. Petersburg region); SiriusXM Channel 134.
Weather: The Bucs will be playing in the comfort of the new domed stadium in downtown Atlanta. But for the tailgaters, it is perfect football weather. Per AccuWeather.com, look for temperatures to be in the low 50s at 10 a.m. under sunny skies, gradually warming to 59 by kickoff. That temperature should hold to the end of the game.
Odds: Per FootballLocks.com, Dixie Chicks -9.5.
Outlook: Joe has this ugly feeling and it had nothing to do with the quality ribs he had last night in downtown Atlanta. This is the turning point of the season, a T-intersection. Bucs win and they still have a prayer of a wild card. Lose, and there really isn't any way of spinning it, the season is over. And the team the Bucs have to overcome in order to keep the season alive? The defending NFC champs in their house. The Bucs defense struggles terribly on the road, especially against the pass and that is the bread-and-butter of the Dixie Chicks. Somehow, some way, Bucs defensive coordinator Mike Smith is going to have to find a magic trick to pull this off. The only way the Bucs can stop the Dixie Chicks is to force turnovers. Those are the great equalizers. Joe also is crossing his fingers that playing on a short week and having to travel from Seattle will catch up with the Dixie Chicks. That's a whole lot of hope and prayer in Joe's eyes.
Trinkets: Even with the past 10 quarters being navigated by QB Ryan Fitzpatrick, the Bucs are ranked No. 4 in passing offense averaging 263 yards a game. … The Bucs are tied at ninth in turnover margin at plus-five (+5). … The pass defense of the Bucs is just wretched, currently at No. 31 and gagging up 276 yards a game. … Since the start of the 2016 season, only the Baltimore Crows (51) have more takeaways than the Bucs (48). Tampa Bay's rush defense isn't too shabby, listed at No. 13 (107 yards a game). … TE O.J. Howard is one receiving touchdown from tying the team rookie record for tight ends of five held by Tim Wright. … DT Gerald McCoy leads the NFL in quarterback hits for a defensive tackle (20) and is one sack away from leading the NFL in sacks by a defensive tackle. Geno Atkins and David Irving each have six. … WR Mike Evans currently has 4,202 receiving yards, now in his fourth season. He only needs 106 more to move ahead of James Lofton who is No. 10 in most receiving yards through a first four seasons. … The Dixie Chicks are No. 7 in the NFL in pass defense, allowing 200 yards through the air a game. … Atlanta, unlike the Bucs, likes to get at the quarterback. Atlanta is fourth in the NFL in sacks (29). … The flip side is QB Matty Ice does not get put on the ground much. The Dixie Chicks have allowed 16 sacks, seventh-best in the NFL. … In kind of a cool coincidence, both Atlanta's offense and defense is ranked No. 10 in the league. … Matty Ice currently has a 31-game streak at home of throwing for 200 or more yards in a game. … Atlanta does not give up many deep passes. Opponents have only completed 21 passes this season of 20- or more yards on Atlanta, second-best rate in the NFL. … The Dixie Chicks have recorded 11 of their 29 sacks on first down. … LB Deion Jones leads the Dixie Chicks in tackles (82). … Only twice this season has WR Julio Jones had 100 yards or more receiving in a game. … Now in his third season, LB Vic Beasley has 23.5 sacks in his career, most for any player in Atlanta history through three seasons. Mike Pitts had 19.