Gameday Tampa Bay
November 19th, 2017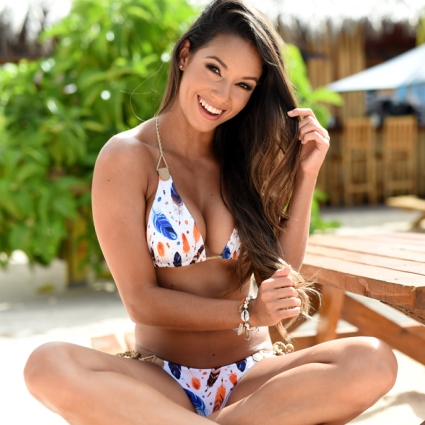 Game 10
Bucs (3-6) at Dolphins (4-5)
Kickoff: 1 p.m.
TV: WTVT-TV Channel 13 locally. Outside the Tampa Bay area, DirecTV Channel 712.
Radio: Buccaneers Radio Network (WXTB-FM 97.9 in Tampa-St. Petersburg region); SiriusXM Channel 121.
Weather: Per Accuweather.com, really nice day in South Florida. Tailgaters will enjoy temperatures in the high-70s to low-80s. Kickoff temperature should be 82 and it won't deviate much through the game. All under sunny skies.
Odds: Per FootballLocks.com, pick 'em.
Outlook: Joe hates to be negative, but the Bucs have made him do it. The Bucs, as you will read below, are on a road losing streak that stretches back to last year. And we all know the defense is a total sieve on the road. Until or unless something changes, why would Joe think the Bucs will win? Oh, the Dolphins, if bratty Jay Cutler gets hot, could scare the Bucs. But the Bucs' defense is currently giving up 33 points a game on the road, which is really ugly and currently second-worst in the NFL. Until or unless that defense gets better away from the Den of Depression, Joe cannot see the Bucs winning. Joe hopes the Bucs prove him wrong.
Trinkets: Despite the Bucs having America's Quarterback, Pro Bowler QB Jameis Winston, hurt in recent weeks, and not playing the past six quarters, the Bucs still have the No. 3 passing offense in the NFL averaging 262 yards through the air a game. … The Bucs are tied for 10th best in the NFL in sacks allowed (18) … Thanks to a six-sack game (!) last week against the putrid Jets, the Bucs have vaulted to No. 28 in the NFL in sacks with 14. … Tampa Bay is middle of the pack in rush defense at No. 14, allowing 109 yards on the ground each game. … OLB Lavonte David needs just one more recovered fumble to set a franchise record for a season. He currently has found four fumbles this year. He also leads the NFL in forced fumbles (four). … CB Brent Grimes has 19 picks since 2013. Only Richard Sherman has more (20). … WR Mike Evans needs 468 receiving yards in the next seven games to break 1,000 yards receiving. If he does this, he will become only the third player in NFL history to have 1,000 receiving yards in his first four seasons. The other two are A.J. Green and Randy Moss. … WR DeSean Jackson has 33 100-yard games, the fourth-most of any active player. … Just the geography of today's game will give the Bucs problems. The Bucs have yet to win a road game this season and currently have a six-game losing streak on the road. The Dolphins are strong at home. Playing at Joe Robbie Stadium, the Dolphins have won 9 of their last 12 home games. … Since Week 6 of the 2016 season the Dolphins' offensive line has allowed only 30 sacks, fourth-best in the NFL. … Miami's offense stinks even if QB Bratty Jay Cutler had a good game against Oakland. The Dolphins rank No. 31 in total offense averaging 275 yards a game. … Miami's rushing attack is even worse than the Bucs (yet you don't hear any hollering in South Florida about the offensive line). Miami averages 80 yards on the ground a game, No. 30 overall. … Dolphins WR Jarvis Landry set an NFL record this year by being the first player in league history to catch 349 passes in his first four seasons. Landry also leads the NFL this season with 61 catches. … Bratty QB Jay Cutler has his best game as a Dolphins quarterback in Miami's last home game while facing Oakland. He completed 34 of 42 passes for 311 yards and three touchdowns. … Since returning as a starter in Week 6 of last season, DE Cam Wake has 16.5 sacks, fourth-best in the NFL. … Since entering the NFL in 2010, DT Ndamukong Suh has but five more sacks (50.5) than Bucs DT Gerald McCoy (45.5). Joe has yet to hear any Dolphins fans whine that Suh is soft or a bust. Strange.