"They Have That Hangover"
October 20th, 2017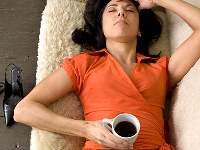 As Joe pointed out earlier, former NFL executive Michael Lombardi had a long take on his weekly podcast with "The Ringer" discussing the State of the Bucs.
Like Bucs fans and the rest of the NFL, he watched in horror last Sunday as the Cardinals knee-capped the Bucs defense with a tire iron. It was so gruesome, building a 31-0 lead before the Bucs had any sort of answer.
Lombardi believed the Bucs looked hungover (but not that way).
(Frankly, Joe has previously written the Bucs defense played as if it just woke up from a three-day bender in the French Quarter and caught a red-eye to Arizona.)
In particular, Lombardi was appalled that in two straight road games, the Bucs puked on themselves.
"Really, two [road games] in a row now?" Lombardi said. "They go out and they have just not looked — they have that hangover. I mean, they clearly do. Offensively they look bad. They have that Ryan Fitzpatrick thing going on there with the beard. They can't get any pressure on the quarterback. They can't stop the run, they can't control the game. I think this team is exactly why young teams struggle when they have success."
Last year the Bucs came a hair away from the playoffs and Lombardi feels the Bucs are so young, they don't know how to carry success over from the previous season.
Now either Lombardi is onto something or he is off his rocker. On face value, the excuse of youth for the troubles of the Bucs is nonsense. The Bucs were the 12th-oldest team in the NFL, deemed days before the Bucs signed safety T.J. Ward. The Bucs have two veteran starters on defense that have Super Bowl rings, a third who played in a Super Bowl and a fourth who has played in an NFC championship game.
Additionally, Gerald McCoy and Lavonte David have been in the league for years. So cannot fathom how someone can excuse the woes of the defense on youth.
However, if you do some mental hopscotch, Scott Kacsmar of BSPN used some kind of geeky formula to gauge the youth of teams and determined the Bucs are the fourth-youngest team with core players in the NFL.
Regardless, there is something odd about this team that Joe can't quite put a finger on. But if winning Bucs coach Dirk Koetter and his coaches can't reach the players and figure out what the hell is going on, and very soon, this season could very quickly plunge into the abyss.