"Tampa's Defense Is Horrific."
October 21st, 2017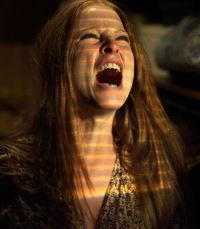 The crowd at CBSSports.com isn't holding back.
The fearsome foursome of heavy metal head-banging Jason La Canfora, prickly Pete Prisco, degenerate gambling Nick Kostos and Will Brinson gather each week to go over past games and predict future games.
And while the the four discussed the Bucs-Bills game, both La Canfora and Brinson let loose on the Bucs.
Bascially, La Canfora and Brinson believe somehow Lovie Smith slipped into One Buc Palace through the hole in the fence near the cheerleaders entrance and has once again infected the defense. They have no faith in the defense, or in defensive coordinator Mike Smith righting the ship.
"Tampa's defense is horrific," La Canfora said. "I mean, it is good against the run but you can complete a pass on them any time you want. They can't get a pass rush, right? I don't believe Tampa can stop the forward pass. Inept. I don't know that Mike Smith can rub some dirt on this like last year and turn the defense around. They are playing worse than they did the first half of last year."
Brinson was more conservative with his words but they were no less damning.
"The Buccaneers stink," Brinson said. "The Buccaneers are trash."
Just when folks across the nation were beginning to change their tune on the Bucs, we're right back to the not-so-good days of national ridicule and scorn.