Gameday Tampa Bay!
October 1st, 2017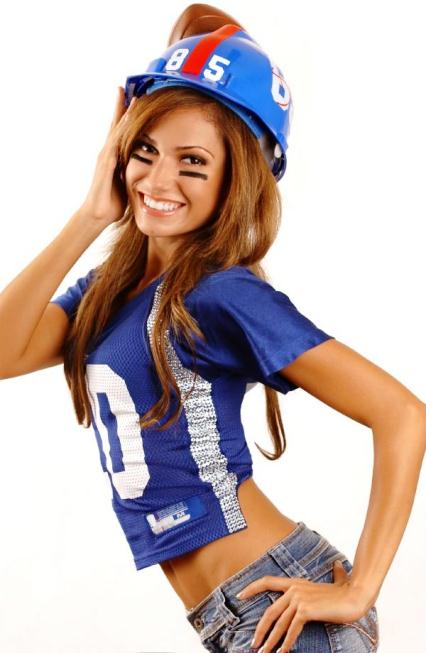 Game Three
Giants (0-3) at Bucs (1-1)
Kickoff: 4:05 p.m.
TV: WTVT-TV Channel 13; DirecTV Channel 713.
Radio: Buccaneers Radio Network (WXTB-FM 97.9 in Tampa-St. Petersburg region); SiriusXM Channel 83.
Weather: Joe understands why FOX/NFL suits wanted this game at 4 p.m., but geez guys, did you not learn anything last year when the Bucs had two 4 p.m. games in September? Both losses to the Rams and the Broncos had lengthy lightning delays. And guess why? Because it was a 4 p.m. kickoff. AccuWeather.com expects there to be thunderstorms at both the beginning of the game and in the second half. So if you are going to the game, bring a poncho and perhaps expect not to get home until 9 p.m. As for the temperature, it should be in the 90s for tailgaters but will cool off with the rain and clouds and is expected to be 85 at kickoff and will cool off slightly to 82 by game's end.
Odds: Per FootballLocks.com, Bucs -3.
Outlook: This game has Joe spooked. Joe was up in Minnesota and did not like what he saw both on and off the field. On the field, we could all see what that debacle was like, but it was in the locker room that made Joe take notice. Joe isn't sure he's ever seen an NFL team that took a physical beating the way the Bucs did last week — as if the schoolyard bully took the Bucs out back and pummeled them for their lunch money.  Then there are the matchup problems. The Bucs pass defense was miserable. Even though the Giants have a garbage offensive line, the Bucs — barring DE Noah Spence being healthy — have no pass rush. None. Then, you throw in the fact the Bucs struggle mightily on third down defense this season, and Giants quarterback QB Eli Manning is one of the better quarterbacks on third downs, Joe does not like this at all. Also, given the fact the Bucs simply cannot run the ball, which likely means the ball again with be put on the shoulders of America's Quarterback, Pro Bowler Jameis Winston, uh oh. The record the past 18 games for Jameis when he throws the ball over 35 times a game is 1-4, if Joe were a betting man, he'd take the points here. Joe just does not like the vibes about this game.
Trinkets: The Giants defense has had three sacks in each of the past two games, but they do not have an interception this season. … Defensively, the Giants are fifth in the NFL in allowing the fewest yards on first down. Opponents are only gaining an average of 4.21 yards per play on first down against the Giants. … The Bucs are fourth in the NFL in rush defense allowing 72.5 yards a game on the ground. … Tampa Bay is ninth in the NFL in pass yards per game with an average of 255 a game. … Manning last week passed John Elway for sixth-most completions in NFL history (4,158). … WR Odell Beckham has 301 catches. He is the fastest player in NFL history to reach the 300-catch mark. … DE Olivier Vernon has had a sack in each Giants road game this season. … S Landon Collins was the lone player in the NFL last year to have at least five picks and at least four sacks. …Since 2008, no NFL receiver has more touchdown catches of 25-yards or more than DeSean Jackson (35). … If WR Mike Evans has seven catches today it will be his third straight game of at least seven receptions. Only once in his NFL career has Evans had three straight games of seven catches or more. … Since the start of the 2016 season, only three other defensive tackles have more sacks than DT Gerald McCoy. He has seven. … Since 2013, no player has more passes defended than CB Brent Grimes (67).