Doubling Up
October 24th, 2017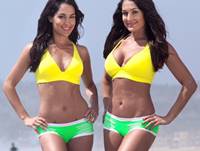 When opposing teams face Mike Smith's defense of late, they get to double their fun.
To be direct, that would be Arizona and Buffalo.
Gregg Rosenthal of NFL.com had some jarring numbers that made Joe ill.
@greggrosenthal: Bucs D gave up 34 PPG last two weeks to Bills and Cards.

Bills and Cards every other game: 15.5 PPG
Well, the Arizona game was sort of understandable. They have Hall of Famers on offense (albeit over-the-hill) and a guy who before he started collecting social security checks was one of the better quarterbacks of his generation.
The Bills? They are led by Tyrod Taylor, more of a running quarterback than anything. Yet he of all people drove 75 yards on three plays to tie the game late Sunday. Jiminy Christmas!
How bad is the Bucs defense of late? A Bills fan pregame Sunday did imitated it.
Bills fan imitating Bucs defense before game. RT @LacesOutShow: Bills Mafia was ON FIRE today (get it?) pic.twitter.com/SoLcKLDBz3

— JoeBucsFan (@JoeBucsFan) October 24, 2017