WATCH PARTY TODAY!!!!!!
October 22nd, 2017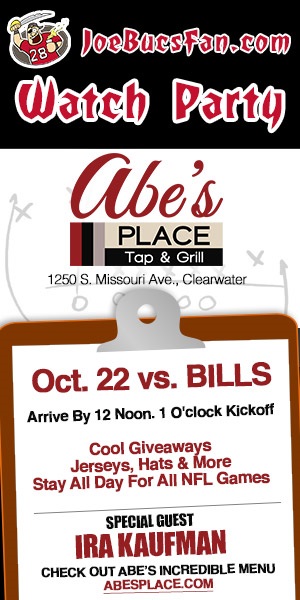 Watch the game with lots of fans & the Sage of Tampa Bay sports, Ira Kaufman! Rock Riley in the house, too, and Joe.
Abe's Place is a great atmosphere with amazing food.
Giveaways onsite by 12:30 p.m. … AND Ira will talk all things Bucs and take pictures before the game.