Looking At Every Sunday Game, Bye-Week Factors & Overeactions, And More
October 6th, 2017
Podcast (todd-wright-fantasy-football-podcast): Play in new window | Download | Embed
Subscribe: RSS
Todd looks ahead to every Sunday game in Week Five. Some games have tons of fantasy potential (Texans-Chiefs, Packers-Cowboys) and others look truly horrendous (Ravens-Raiders, Titans-Dolphins).
The bye weeks are probably a factor in your lineup this week, and Todd has advice on how to potentially take advantage of these bye weeks against other owners in your league who overreact or don't have balanced rosters. Remember, Todd also takes all your unique fantasy questions via email at toddwrightfantasyfootball@gmail.com.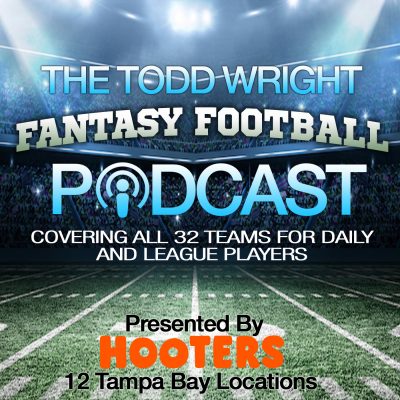 Also, Todd Wright Tour XII will be played at The Eagles Golf Club later this month and this tournament will be sold out within a few days. Sign up now at www.joebucsfan.com/golf. Only $70 per player and the better you pick NFL games that afternoon, the lower your golf score becomes too.
Click above to listen or to download.